James Arness Biography
James Arness, full name, James King Aurness (May 26, 1923 – June 3, 2011) was an American actor who was best known for playing Marshal Matt Dillon in the CBS television series Gunsmoke for 20 years. Arness has the distinction of portraying Dillon in five decades: on the weekly series from 1955 to 1975, then in Gunsmoke: Return to Dodge (1987) and four more made-for-television Gunsmoke features in the 1990s. Arness rose to cult status in Europe for his portrayal as Zeb Macahan in the Western series How the West Was Won. Peter Graves, the actor, was his older brother.
James Arness Net Worth
How much was James Arness worth? James Arness had a net worth of $27.95 million at the time of his death, he was an American actor best known for portraying Marshal Matt Dillon for 20 years in the CBS television series Gunsmoke.
How much did James Arness get paid for each episode of Gunsmoke?
In the early years of Gunsmoke, James Arness received $1,200 per episode for his role as Marshal Matt Dillon. He renegotiated his contract and began earning $20,000 per episode once the television show won accolades and became more famous. This would have cost roughly $150,000 now.
James Arness Cause of Death
What did James Arness die from? Arness died of natural causes on June 3, 2011, at the age of 88, in his Brentwood home in Los Angeles. His corpse was laid to rest in the Sanctuary of Abiding Hope alcove in the Jasmine Terrace area of Forest Lawn Memorial Park's Great Mausoleum in Glendale, California.
James Arness Brother
Peter Graves, Arness' younger brother, was an actor. Peter went by the theatrical name "Graves," which was derived from his mother's surname.
Peter Graves (born Peter Duesler Aurness on March 18, 1926, died March 14, 2010) was an American actor who appeared in films and television shows. From 1967 to 1973 (original) and 1988 to 1990 (reboot), he was most remembered for his role as Jim Phelps in the CBS television series Mission: Impossible (revival).
James Arness, his older brother, was an actor. Graves was well recognized for his roles in the 1980 comedy picture Airplane! and its sequel Airplane II: The Sequel, in which he played airline pilot Captain Clarence Oveur.
James Arness Wife
In 1948, Arness married Virginia Chapman and adopted her son Craig, who died on December 14, 2004. Arness and Chapman have two children: Rolf (born February 18, 1952) and Jenny Lee Arness (born May 23, 1950 – May 12, 1975). In 1970, Rolf Aurness won the World Surfing Championship.
Craig Arness started the stock photography agency Westlight and worked for National Geographic as a photographer. Arness was given legal custody of the children after the couple divorced in 1963. Jenny, Arness's daughter, died of a heroin overdose in 1975. Virginia, his first wife, died of a heroin overdose in 1977.
James Arness met Thordis Brandt four years after his divorce from Virginia Chapman, and the two dated for six years before calling it quits.
In 1978, Arness married Janet Surtees who survived by him.
Who did Matt Dillon marry on Gunsmoke? Matt Dillon Wife on Gunsmoke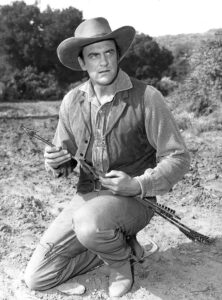 Despite the fact that close viewers of the show believed they had met at some point, Matt Dillon (James Arness) and Kitty (Amanda Blake) never married during the series' run from 1955 to 1975. However, while suffering from amnesia, Matt had a brief affair with another lady, Mike Yardner (Michael Learned), in a 1973 episode.
James Arness Daughter Death
Jenny, Arness's daughter, died of a heroin overdose in 1975.
James Arness Son Death
Craig Aurness, a National Geographic photographer, died on December 14, 2004 in Panorama City, California. Aurness had been getting therapy for issues with his lungs and anemia. He was 58 years old at the time.
Aurness grew up on a ranch in Southern California as the adopted son of James Arness. In the 1970s, he worked as an apprentice with Earl Tyson, a photographer for Look magazine.
His first assignment for National Geographic was published in 1978, and he spent the next ten years traveling the world and writing seven more National Geographic pieces as well as several books.
The National Press Photographers Association honored his work for the magazine with honors for Best Photograph and Best Photo of the Year in the Magazine Pictorial Division.
Aurness launched Westlight stock picture firm with photographer Charles O'Rear, one of the first to specialize on the international market. In 1998, Westlight was sold to Corbis.
The Aurness family realized a childhood ambition of moving to the country and raising animals a few years ago. They established Aurness Alpacas, which specializes in the purchase and sale of suri alpacas.
His wife, Daphne, his two children, Holly and Brian, and his sister, Holli Morton, survived by him.
James Arness Height
Jamess stood at an average height of 6 ft 7 in (Approx 1.99m) he has moderate weight.
James Arness Movies and TV Shows
The Farmer's Daughter (1947) – Peter
Roses Are Red (1947) – Ray (credited as "James Aurness")
The Man From Texas (1948) – Gang Member (uncredited)
Battleground (1949) – Garby
Stars In My Crown (1950) – Rolfe Isbell (uncredited)
Wagon Master (1950) – Floyd Clegg
Sierra (1950) – Little Sam (credited as "Jim Arness")
In a Lonely Place (1950) – Young Detective (uncredited)
Wyoming Mail (1950) – Russell
Two Lost Worlds (1951) – Kirk Hamilton (credited as "James Aurness")
Belle Le Grand (1951) – Belle Admirer Mine Guard at Fire (uncredited)
The Thing from Another World (1951) – The Thing
Double Crossbones (1951) – Bullock (uncredited)
Cavalry Scout (1951) – Barth
Iron Man (1951) – Alex Mallick
The People Against O'Hara (1951) – John Fordman "Johnny" O'Hara
Carbine Williams (1952) – Leon Williams
The Girl in White (1952) – Matt
Big Jim McLain (1952) – Mal Baxter
Hellgate (1952) – George Redfield
Horizons West (1952) – Tiny McGilligan
The Lone Hand (1953) – Gus Varden
Island in the Sky (1953) – Mac McMullen
The Veils of Bagdad (1953) – Targut
Hondo (1953) – Lennie (Army Indian Scout)
Them! (1954) – Robert Graham
Her Twelve Men (1954) – Ralph Munsey
Many Rivers to Cross (1955) – Esau Hamilton
The Sea Chase (1955) – Schlieter
Flame of the Islands (1955) – Kelly Rand
The First Traveling Saleslady (1956) – Joel Kingdom
Gun the Man Down (1956) – Rem Anderson
Alias Jesse James (1959) – Marshal Matt Dillon (uncredited)
The Alamo: 13 Days to Glory (1987, TV movie) – Jim Bowie[16]
Gunsmoke: Return to Dodge (1987, TV movie) – Marshal Matt Dillon
Red River (1988, TV Movie) – Thomas Dunson[17]
Gunsmoke II: The Last Apache (1990, TV movie) – Marshal Matt Dillon
Gunsmoke: To the Last Man (1992, TV movie) – Marshal Matt Dillon
Gunsmoke IV: The Long Ride (1993, TV movie) – Marshal Matt Dillon
Gunsmoke V: One Man's Justice (1993, TV movie) – Marshal Matt Dillon (final film role)
Matt Dillon (Gunsmoke)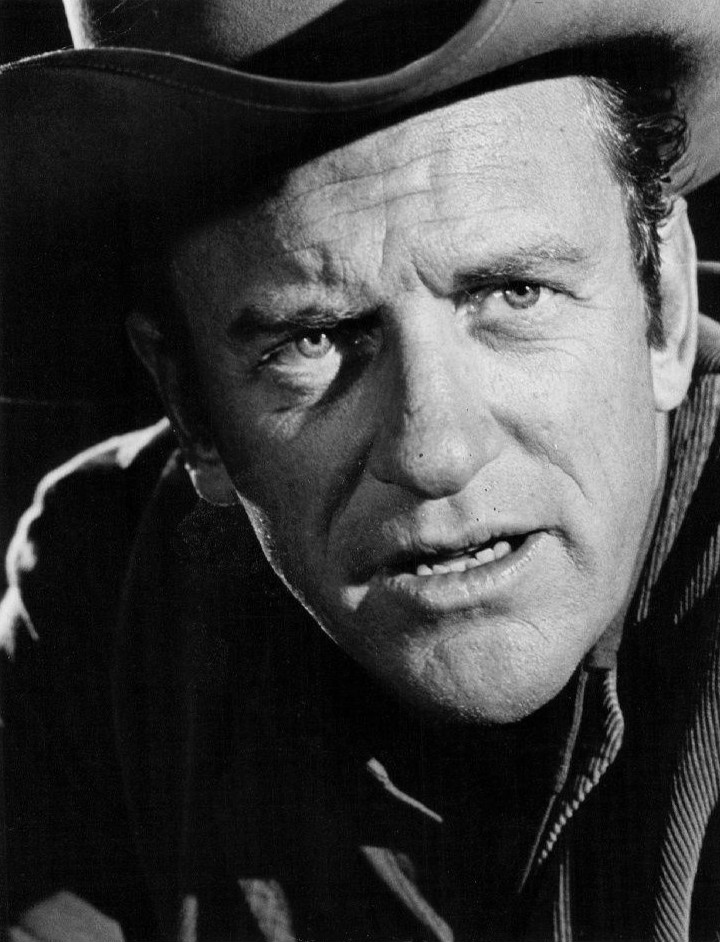 Matt Dillon is a fictional character that appears in the Gunsmoke radio and television series. He is the United States Marshal of Dodge City, Kansas, and his job is to keep the law and order on the 1870s western frontier. John Meston, a writer, developed the character. During his nine years on CBS Radio and twenty years on CBS Television, the character changed dramatically (Columbia Broadcasting System).
William Conrad portrayed Matt Dillon on the radio, and James Arness portrayed him on television. The pilot episode "Mark Dillon Goes to Gouge Eye" was produced twice, with Rye Billsbury and Howard Culver as Marshal "Mark" Dillon, who was not yet played by Conrad.
Conrad was one of the final candidates for the part of Marshal Dillon. Conrad was already one of radio's busiest actors, with a resonantly powerful and distinctive voice. Despite Meston's support, Macdonnell believed Conrad had been overshadowed.
Conrad, on the other hand, won over Macdonnell at his audition after just reading a few lines. Dillon, as depicted by Conrad, was a lonely, solitary guy who had been hardened by a difficult life. "Much of Matt Dillon's character developed out of Bill Conrad," Macdonnell subsequently remarked.
Meston reveled in the subversion of beloved Western literary tropes, claiming that few Westerns accurately depicted how violent the Old West was in actuality. In as much as the prairie woman's life and the harsh exploitation of women as chattels were touched on well ahead of their time in most media, many episodes were centered on man's cruelty to man and woman.
This was supposed to be an adult Western, not a grown-up Hopalong Cassidy, when it was first offered to CBS executives.
According to Dunning, Meston despised the traditional Western hero and set out "to demolish [that type of] character he despised." "Dillon was almost as scarred as the violent psychopaths that drifted into Dodge from all directions," according to Meston.
Played by: James Arness
Brother: Peter Graves
Created by: Norman Macdonnell and John Meston