Rihanna Biography
Barbadian singer, actress, fashion designer, and businesswoman Robyn Rihanna Fenty NH was discovered by American record producer Evan Rogers, who invited her to the United States to record demo tapes. She was born in Saint Michael and raised in Bridgetown, Barbados.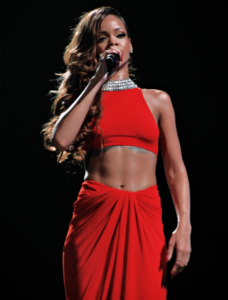 She quickly rose to prominence after signing with Def Jam in 2005, releasing her first two studio albums, Music of the Sun (2005) and A Girl Like Me (2006), both of which were influenced by Caribbean music and charted in the top ten of the US Billboard 200 chart.
Rihanna's third album, Good Girl Gone Bad (2007), featured dance-pop elements and cemented her status as a music industry sex symbol. Rihanna's chart-topping single "Umbrella" earned her her first Grammy Award and propelled her to international fame.
On her subsequent studio albums, Rated R (2009), Loud (2010), Talk That Talk (2011), and Unapologetic (2012), she continued to mix pop, dance, and R&B genres, and Unapologetic became her first Billboard 200 number one. "Rude Boy," "Only Girl (In the World")," "What's My Name?" "S&M," "We Found Love," "Where Have You Been," and "Diamonds" were among the albums' chart-topping singles.
Following her departure from Def Jam, her eighth album, Anti (2016), demonstrated a new level of creative control. It was her second number-one album in the United States, and it featured the hit single "Work." Rihanna has worked with rappers Drake, Eminem, Jay-Z, and Kanye West, as well as singers Adam Levine, Paul McCartney, Ne-Yo, and Shakira, during her musical career.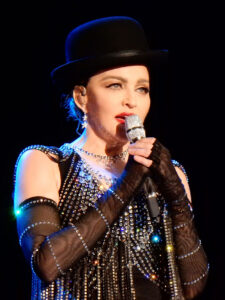 Rihanna Net Worth 2022
Rihanna has an estimated net worth of $2.5 billion as of 2022, making her the wealthiest female musician in the world.
Rihanna owns a $14 million penthouse in New York's Manhattan. In June 2018, she also paid £7 million for a house in West London in order to be closer to her FENTY fashion label.
Rihanna put her Hollywood Hills mansion up for sale in December 2018, six months after it was broken into. The mansion is said to have sold for $10.4 million.
Rihanna is one of the best-selling music artists of all time, with over 250 million albums sold worldwide. She has 14 number ones and 31 top ten singles in the United States, as well as 30 top ten entries in the United Kingdom.
She has nine Grammy Awards, thirteen American Music Awards, twelve Billboard Music Awards, and six Guinness World Records to her credit.
In 2012 and 2018, Time named her one of the world's 100 most influential people. In 2012 and 2014, Forbes ranked her among the top ten highest-paid celebrities.
Rihanna is well-known for her involvement in humanitarian causes, business ventures, and the fashion industry, in addition to her music.
She is the first black woman to lead a luxury brand for LVMH, having founded the nonprofit Clara Lionel Foundation, the cosmetics brand Fenty Beauty, and the fashion house Fenty.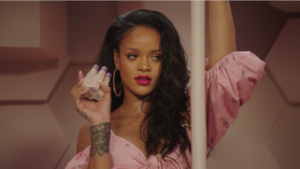 Rihanna has also dabbled in acting, with roles in Battleship (2012), Home (2015), Valerian and the City of a Thousand Planets (2017), and Ocean's 8 among her credits (2018).
In 2018, the Barbados government appointed her as an ambassador for education, tourism, and investment, and on the first day of the country's parliamentary republic in 2021, she was named a National Hero of Barbados, granting her the title of "The Right Excellent" for life.
Rihanna Age
Rihanna is 34 years of age as of 2022, she was born on February 20, 1988, in Saint Michael, Barbados. She celebrates her birthday every year with her family and close friends, her zodiac sign is Pisces.
Rihanna Parents, Siblings, Education
Robyn Rihanna Fenty was born in Saint Michael, Barbados, on February 20, 1988. Monica (née Braithwaite), an accountant, and Ronald Fenty, a warehouse supervisor, are her parents.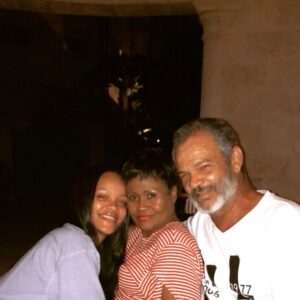 Her mother is of Afro-Guyanese descent, and her father is of African and Irish descent from Barbados. Rihanna has two brothers, Rorrey and Rajad Fenty, as well as two half-sisters and a half-brother from her father's previous relationships, all of whom were born to different mothers.
She grew up in a three-bedroom bungalow in Bridgetown, where she and her father ran a street stall selling clothes. Her father's alcoholism and crack cocaine addiction impacted her childhood and contributed to her parents' strained marriage.
Rihanna's father used to physically abuse her mother, and she would try to intervene to stop fights from breaking out.
Rihanna had numerous CT scans as a child for her excruciating headaches, recalling that "the doctors even thought it was a tumor because it was that intense." Her parents had divorced by the time she was 14, and her health began to improve.
She grew up with reggae music playing in the background. She went to Combermere School and Charles F. Broome Memorial Primary School, where she was classmates with future international cricketers Chris Jordan and Carlos Brathwaite.
Rihanna was a cadet in a sub-military program, and her drill sergeant was the later Barbadian singer-songwriter Shontelle. She had intended to graduate from high school, but instead chose to pursue a musical career.
Rihanna Relationships
In 2007, Rihanna began dating Chris Brown, an American singer. She had an on-again, off-again relationship with Canadian rapper Drake from 2009 to 2016, after their relationship ended in February 2009.
In a January 2013 interview with Rolling Stone, Rihanna confirmed that she had rekindled her relationship with Brown, despite the fact that he was still on probation for their 2009 domestic violence incident.
Throughout the year of 2012, the media speculated about their reunion. Brown revealed in an interview in May 2013 that he and Rihanna had broken up again.
Rihanna started dating Saudi businessman Hassan Jameel in 2017. In January 2020, they called it quits.
ASAP Rocky, an American rapper, confirmed that he and Rihanna are currently dating in an interview with GQ on May 19, 2021. People reported on January 31, 2022, that the couple is expecting their first child.
ASAP Rocky
ASAP Rocky (stylized as A$AP Rocky, AY-sap) is an American rapper and record producer from Manhattan, born Rakim Athelaston Mayers on October 3, 1988. He is a member of the A$AP Mob hip hop collective, from which he got his moniker. Rocky's single "Peso" was leaked online in August 2011 and received radio airplay within weeks.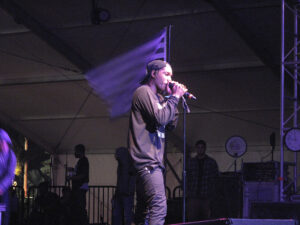 Rocky's debut mixtape, Live. Love, was released. A$AP Ferg was released later that year to critical acclaim. Polo Grounds Music, RCA Records, and Sony Music Entertainment signed him to a record deal as a result of the success of his mixtape.
Long. Live. is his debut studio album. The Recording Industry Association of America certified A$AP (2013) double platinum after it debuted at number one on the Billboard 200. (RIAA).
The album was preceded by Rocky's breakout single, "Fuckin' Problems," which was nominated for Best Rap Song at the 2014 Grammy Awards and featured Drake, 2 Chainz, and Kendrick Lamar.
Rocky released his second album, At. Long, in 2015. Last but not least, A$AP Mob. Rocky's second consecutive number one album on the Billboard 200 chart, the album received mostly positive reviews from music critics.
The album's lead single, "L$D," was nominated for a Grammy Award for Best Music Video in 2016. Testing, Rocky's third album, debuted in the top five of seven countries, including the US Billboard 200, in 2018.
Rocky has been nominated for two Grammy Awards, six World Music Awards, three MTV Video Music Awards, and two MTV Europe Music Awards, as well as winning a BET Award, two BET Hip Hop Awards, an MTV Video Music Award Japan, and an MTVU Woodie Award.
He has also won a BET Award, two BET Hip Hop Awards, an MTV Video Music Award Japan, and an MTVU Woodie Award. Rocky has also directed music videos for A$AP Mob members Danny Brown and others.  He's also a well-known record producer who goes by the moniker Lord Flacko.
ASAP Rocky Age
Rocky is 34 years of age as of 2022, he was born on October 3, 1988, in New York City, United States. He has been celebrating his birthday every year together with his family and friends.
| | | |
| --- | --- | --- |
| Year | 2022 | 2023 |
| ASAP Rocky Age | 34 years | 35 years |
ASAP Rocky Parents, Siblings, Education
Rakim Athelaston Mayers was born in Manhattan's Harlem neighborhood on October 3, 1988. His father is from the Caribbean island of Barbados. Erika B. Mayers, his older sister, was named after the Eric B. & Rakim duo. ASAP Nast, a member of the ASAP Mob, is his cousin.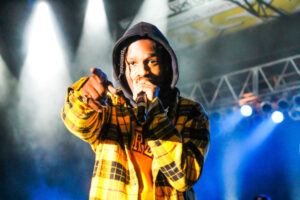 Mayers began rapping when he moved to Harrisburg, Pennsylvania, at the age of nine. His older brother taught him how to rap and wore the Hair Twists hairstyle that A$AP Rocky later adopted.
Mayers' father was arrested for selling drugs when he was 12 years old, and he died in 2012. Mayers' brother was murdered in Harlem when he was 13 years old. Rocky was inspired by the death to take rapping more seriously.
Mayers grew up idolizing The Diplomats, a Harlem-based rap group. Mobb Deep, Three 6 Mafia, UGK, Run DMC, Wu-Tang Clan, and Bone Thugs-n-Harmony were also influences.
A$AP Rocky spent his adolescent years selling marijuana and crack while living with his mother and sister in homeless shelters. He was selling crack in the Bronx at the age of 15. He moved to Midtown Manhattan after spending time in a shelter with his mother in New York City. Mayers spent two weeks in Rikers Island in 2004 for drug dealing, sharing a cell with future rapper Casanova.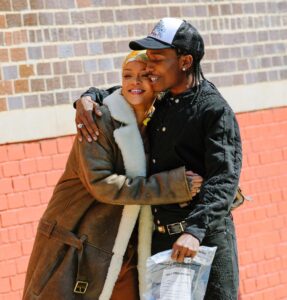 ASAP Rocky Net Worth 2022
Rocky is estimated to have a net worth of $15 million dollars at present. He has accumulated his net worth with the versatility he has shown in each field he has worked in. His main source of earning is from his music career. As he progresses in his career, his net worth is projected to rise.
Rocky signed a $3 million record deal with Sony Music Entertainment in October 2011 (of which $1.7 million was set aside for his solo work and $1.3 million was set aside to fund his company).
With the deal, Rocky said he hoped to gain a "bigger platform" for himself and his collective. The deal was supposed to be for his first studio album, but it allowed him to keep releasing mixtapes through Sony/RED.
A$AP Ferg, a member of the A$AP Mob, also signed a joint venture deal with Polo Grounds Music, which released his single "Work" for retail on iTunes and later announced an official remix with Rocky, French Montana, ScHoolboy Q, and Trinidad James.
In 2013, he launched his A$AP merchandise line and collaborated with Raf Simons, a well-known fashion designer and close friend. A$AP Rocky announced on October 2, 2014 that he had signed a contract with William Morris Endeavor for worldwide representation.
Rocky and Guess collaborated on the GUE$$ collection in February 2016, which was inspired by Rocky's love for the brand's vintage '90s clothing that he wore as a kid.
ASAP Rocky Relationships and Personal Life
Rocky dated Australian rapper Iggy Azalea from 2011 to 2012. He started dating model Chanel Iman in early 2013, but the relationship ended in 2014.
Rocky revealed in an interview with GQ on May 19, 2021 that he is currently dating Barbadian singer Rihanna, describing her as "the love of my life."
Rocky and Rihanna first became linked in 2013, when Rocky opened for Rihanna on her Diamonds World Tour. People reported on January 31, 2022, that the couple is expecting their first child.
Rocky was a carnivore. After learning about the horrors of the poultry industry in 2012, he switched to a vegetarian diet with the help of his vegan manager. Rocky revealed that he is now a vegan in his 2019 single "Babushka Boi."
Rocky's alleged sex tape was leaked in December of 2019.
Rocky has stated that, despite being raised in a Christian home, he prefers to have "his own relationship with God… I pray every day before I go to sleep," rather than attending an organized church. On his 2015 album At. Long, he addresses these concerns in the song "Holy Ghost." Finally, and as soon as possible. Rocky prayed to keep himself occupied during his 2019 incarceration in Sweden.