Virgil Abloh Net Worth
Virgil Abloh had a net worth of $100 million at the time of his death according to Celebrity net worth. He acquired his net worth from his career as a fashion designer, artist, and DJ. He spent over $10 million in the course of his treatment. For over two years, Ablo valiantly battled a rare, aggressive form of cancer, cardiac angiosarcoma.
Who is Virgil Abloh?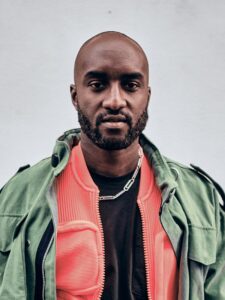 Virgil Abloh was an American fashion designer and entrepreneur who lived from September 30, 1980, until November 28, 2021. From 2018 until his death in late 2021, he was the artistic director of Louis Vuitton's menswear collection. Abloh was also the founder and CEO of Off-White, a fashion business based in Milan that he started in 2012.
Early Life
Abloh was born to Ghanaian immigrant parents in Rockford, Illinois. His mother worked as a seamstress, and his father had a painting business.
He learned to sew from his mum. Ablo was born and reared in Rockford, Illinois, where he graduated from Boylan Catholic High School in 1998.
He earned a Bachelor of Science in civil engineering from the University of Wisconsin–Madison in 2002. In 2006, he graduated from the Illinois Institute of Technology (IIT) with a Master of Architecture degree.
When Abloh was at IIT, a building created by architect Rem Koolhaas (who had also worked on runway designs for Prada) was under construction on campus, which sparked his interest in fashion.
He designed T-shirts and wrote about fashion and design for The Brilliance while studying architecture. While working on his designs at a Chicago print studio, Abloh met Kanye West, a prominent artist.
Virgil Abloh Mother and Father—Parents
Ablo was born in Rockford, Illinois to his mother Eunice Abloh and father Nee Abloh, he had one sibling, his sister, Edwina Abloh.
Virgil Abloh Wife and Kids
Virgil was married to wife Shannon Abloh, his children are Lowe Abloh and Grey Abloh. He resided in Chicago with his wife and two children.
Virgil Abloh Ethnicity
Abloh was of the Ewe ethnicity of the Volta region in Ghana.