Frank Buckley KTLA Net Worth 2022
| | |
| --- | --- |
| Year | Net Worth |
| 2022 | $2.9 Million |
| 2021 | $2.5 Million |
| 2020 | $2.3 Million |
| 2019 | $1.5 Million |
| 2018 | $1.8 Million |
Frank Buckley is estimated to have a net worth of $2.9 million dollars at present.
He has accumulated his net worth with the versatility he has shown in each field he has worked in.
His main source of earnings is his career as a journalist. As he progresses in his career, his net worth is projected to rise.
Frank Buckley KTLA Salary
Frank Buckley receives a salary of approximately $129, 147 per year and a monthly salary of $12,845, he is an American journalist, anchor, and reporter. Buckley currently serves as a news anchor and a reporter at KTLA 5 News.
| | | |
| --- | --- | --- |
| Year | Salary Per Year | Salary Per Month |
| 2022 | $129, 147 | $12,845 |
| 2021 | $127, 487 | $12,166 |
| 2020 | $125,419 | $12,353 |
| 2019 | $120,375 | $12,541 |
| 2018 | $122,643 | $12,943 |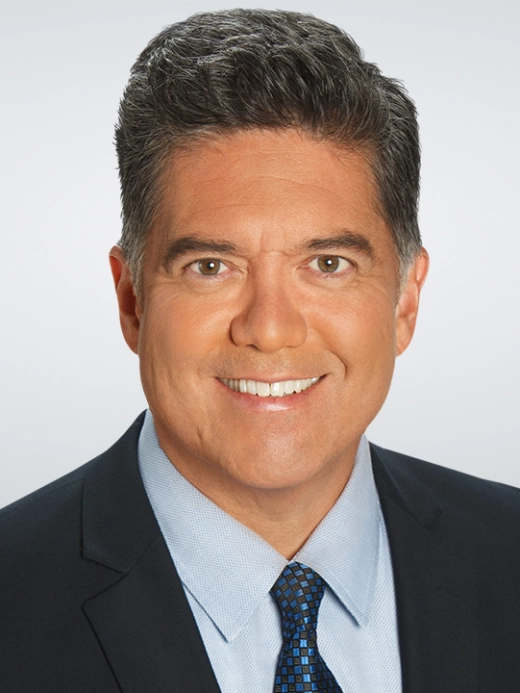 Frank Buckley KTLA Age
Frank Buckley KTLA is 58 years of age as of 2022, he was born on February 9, 1964, in Twentynine Palms San Bernardino County, California, the U.S. He has been celebrating his birthday every year together with his family and friends.
| | | |
| --- | --- | --- |
| Year | 2022 | 2023 |
| Frank Buckley KTLA Age | 58 years | 59 years |
Frank Buckley KTLA Family
Buckley was born to both parents (mother and father) in a large-sized family setting in Twentynine Palms San Bernardino County, California. Details about his mother and father's name and what they did for a living are currently unavailable, however, he was raised alongside his siblings.
Nevertheless, as soon as credible information about his father, mother, brothers and sisters is available, we shall update all Frank's family members immediately.
Frank Buckley KTLA Wife
Frank is a married man, his wife is called Elena. They have been married for over 22 years. They have two sons at the moment.
Frank Buckley KTLA
Every Monday through Friday from 7-11 a.m., Frank Buckley anchors KTLA's signature broadcast, L.A.'s No. 1-rated KTLA 5 Morning News.
He is also the host/executive producer of Frank Buckley Interviews, a weekly TV show and podcast that airs on KTLA on weekends and is also available on YouTube and all podcast platforms.
Frank also co-hosts Inside California Politics, which airs on KTLA and other Nexstar TV stations on weekends.
Frank came to KTLA from CNN, where he was a national correspondent. Frank has received numerous honors, including Emmys for hard news reporting, news special coverage of the Hong Kong handover, and entertainment programming for co-hosting KTLA's Rose Parade pre-show.
He has also received Los Angeles Press Club awards, including best documentary for KTLA's "When Disaster Strikes: A Survival Guide" and best talk/public affairs for "Access L.A." APTRA Awards, including reporter of the year, from the Associated Press Television-Radio Association; Golden Mike Awards from the Radio and Television News Association for writing and feature reporting; and the national Americanism in News Media Award are among his other honors. Frank Buckley Interviews was nominated for a National Arts & Entertainment Award by the Los Angeles Press Club in 2019. The show was nominated for an Emmy Award in 2020.
Frank's reporting has taken him to nearly every community in Southern California, as well as many other places in the United States and around the world.
Frank traveled to Japan for KTLA in March 2011 and reported from Sendai shortly after it was devastated by a tsunami and earthquake. Frank has also covered a terror plot in London for KTLA, as well as the presidential election in Tehran, Iran.
Frank's diverse assignments at CNN included everything from breaking news to politics to long-form enterprise reporting, as well as several CNN Presents documentaries, including "Carrier at War." Frank was embedded with the US Navy aboard the aircraft carrier USS Constellation in the Persian Gulf during Operation Iraqi Freedom. He reported from the Pentagon and warships in the Arabian Sea in the weeks following 9/11.
In 2004, Frank traveled with the John Kerry and John Edwards campaigns for CNN's political coverage.
He also traveled with President George W. Bush and frequently reported from the White House in 2003 and 2004. Other political reporting assignments have included Hillary Clinton's Senate campaign in New York, as well as the 2000 presidential election and its aftermath.
Hurricanes in the Caribbean and the Carolinas; the Landers and Northridge earthquakes in California, as well as the devastating earthquake in Kobe, Japan; wildfires in Southern California; the Los Angeles riots, the OJ Simpson case and trial; and the death of John F. Kennedy, Jr. off Martha's Vineyard were among his spot news reports for KTLA, CNN, and, in the 1990s, KCAL-TV.
Prior to joining KTLA and CNN, Frank worked for Los Angeles station KCAL-TV (1992-1999), Winston-Salem, North Carolina's WXII-TV, and Palm Springs' KESQ-TV.
In addition, he has written for the Los Angeles Times and the Detroit News. In 1987, he earned a double major in broadcast journalism and history from USC.
Frank frequently donates his time to community organizations and has served on the boards of JDRF (formerly known as the Juvenile Diabetes Research Foundation) and the Asian American Journalists Association's Los Angeles chapter.
He is a member of the U.S.-Japan Council, a people-to-people diplomacy organization, and he served on the Japanese American Leadership Delegation to Japan in 2006. In addition, Frank is a member of the Academy of Television Arts and Sciences.
Frank is a married man with two sons. He's a bogey golfer, a weekly basketball player, and a cyclist who gives it his all every year to complete a 100-mile ride to raise funds for JDRF's fight against type 1 diabetes.