Gunsmoke
Director Norman Macdonnell and writer John Meston created the radio and television Western drama series Gunsmoke. It takes place in and around Dodge City, Kansas in the 1870s, during the American West's settlement. Marshal Matt Dillon, played by William Conrad on radio and James Arness on television, is the principal character. The television series was originally titled Gun Law in the United Kingdom before being renamed Gunsmoke.
Gunsmoke radio show
From 1952 to 1961, the radio show aired. "Gunsmoke is frequently regarded among the greatest shows of any kind and any time," John Dunning wrote among radio drama fans.
Gunsmoke TV show
From 1955 to 1975, the television series aired for 20 seasons and 635 episodes. Cecil Smith, a columnist for the Los Angeles Times, stated at the end of the series' run in 1975: "Gunsmoke was a portrayal of the American western epic tale. Our own Iliad and Odyssey, inspired by [Ned] Buntline, [Bret] Harte, and [Mark] Twain's idealized dime novel and pulp Western. It was the stuff of legends for a long time."
Radio show (1952–1961)
CBS chairman William S. Paley, a lover of the Philip Marlowe radio series, urged his programming manager Hubell Robinson to create a hardboiled Western series, a show about a "Philip Marlowe of the Old West" in the late 1940s. Robinson delegated the responsibility to Harry Ackerman, the West Coast CBS vice president who had created the Philip Marlowe series.
Based on one of their Michael Shayne radio episodes, "The Case of the Crooked Wheel," from mid-1948, Ackerman and his scriptwriters Mort Fine and David Friedkin wrote an audition piece called "Mark Dillon Goes to Gouge Eye." There were two versions recorded.
The first, which was recorded in June 1949 and starring Michael Rye (credited as Rye Billsbury) as Dillon, was very much like a hardboiled detective series; the second, which was recorded in July 1949, starred Straight Arrow actor Howard Culver in a more Western, lighter version of the same screenplay. CBS preferred the Culver version, so Ackerman was given the green light.
However, there was a snag: Culver's contract as the star of Straight Arrow forbade him from doing another Western series. The concept was put on hold for three years until producer Norman Macdonnell and writer John Meston came upon it while working on their own adult Western series.
In contrast to the popular child entertainment like The Lone Ranger and The Cisco Kid, Macdonnell and Meston sought to create a radio Western for grownups. During the booming cattle days of the 1870s, Gunsmoke was set in Dodge City, Kansas. "The show earned great plaudits for unprecedented realism," says Dunning.
Radio cast and character biographies
The radio series premiered on CBS on April 26, 1952, with Walter Newman's episode "Billy the Kid," and terminated on June 18, 1961. Marshal Matt Dillon is played by William Conrad, Doc Charles Adams is played by Howard McNear, Kitty Russell is played by Georgia Ellis, and Dillon's assistant, Chester Wesley Proudfoot is played by Parley Baer.
Matt Dillon (Gunsmoke) Biography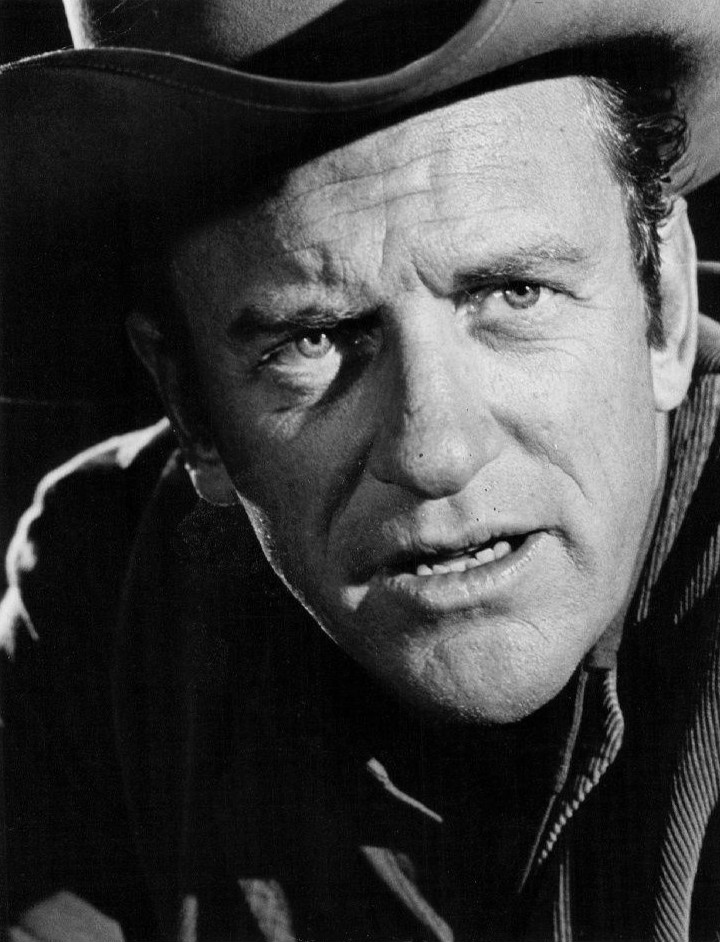 Matt Dillon is a fictional character that appears in the Gunsmoke radio and television series. He is the United States Marshal of Dodge City, Kansas, and his job is to keep the law and order on the 1870s western frontier. John Meston, a writer, developed the character. During his nine years on CBS Radio and twenty years on CBS Television, the character changed dramatically (Columbia Broadcasting System).
William Conrad portrayed Matt Dillon on the radio, and James Arness portrayed him on television. The pilot episode "Mark Dillon Goes to Gouge Eye" was produced twice, with Rye Billsbury and Howard Culver as Marshal "Mark" Dillon, who was not yet played by Conrad.
Conrad was one of the final candidates for the part of Marshal Dillon. Conrad was already one of radio's busiest actors, with a resonantly powerful and distinctive voice. Despite Meston's support, Macdonnell believed Conrad had been overshadowed.
Conrad, on the other hand, won over Macdonnell at his audition after just reading a few lines. Dillon, as depicted by Conrad, was a lonely, solitary guy who had been hardened by a difficult life. "Much of Matt Dillon's character developed out of Bill Conrad," Macdonnell subsequently remarked.
Meston reveled in the subversion of beloved Western literary tropes, claiming that few Westerns accurately depicted how violent the Old West was in actuality. In as much as the prairie woman's life and the harsh exploitation of women as chattels were touched on well ahead of their time in most media, many episodes were centered on man's cruelty to man and woman.
This was supposed to be an adult Western, not a grown-up Hopalong Cassidy, when it was first offered to CBS executives.
According to Dunning, Meston despised the traditional Western hero and set out "to demolish [that type of] character he despised." "Dillon was almost as scarred as the violent psychopaths that drifted into Dodge from all directions," according to Meston.
Played by: James Arness
Brother: Peter Graves
Created by: Norman Macdonnell and John Meston
Who did Matt Dillon marry on Gunsmoke? Matt Dillon Wife on Gunsmoke
Despite the fact that close viewers of the show believed they had met at some point, Matt Dillon (James Arness) and Kitty (Amanda Blake) never married during the series' run from 1955 to 1975. However, while suffering from amnesia, Matt had a brief affair with another lady, Mike Yardner (Michael Learned), in a 1973 episode.
James Arness Net Worth
James Arness had a net worth of $27.95 million at the time of his death, he was an American actor best known for portraying Marshal Matt Dillon for 20 years in the CBS television series Gunsmoke.
How much did James Arness get paid for each episode of Gunsmoke?
In the early years of Gunsmoke, James Arness received $1,200 per episode for his role as Marshal Matt Dillon. He renegotiated his contract and began earning $20,000 per episode once the television show won accolades and became more famous. This would have cost roughly $150,000 now.
James Arness Cause of Death
Arness died of natural causes on June 3, 2011, at the age of 88, in his Brentwood home in Los Angeles. His corpse was laid to rest in the Sanctuary of Abiding Hope alcove in the Jasmine Terrace area of Forest Lawn Memorial Park's Great Mausoleum in Glendale, California.
James Arness Brother
Peter Graves, Arness' younger brother, was an actor. Peter went by the theatrical name "Graves," which was derived from his mother's surname.
Peter Graves (born Peter Duesler Aurness on March 18, 1926, died March 14, 2010) was an American actor who appeared in films and television shows. From 1967 to 1973 (original) and 1988 to 1990 (reboot), he was most remembered for his role as Jim Phelps in the CBS television series Mission: Impossible (revival).
James Arness, his older brother, was an actor. Graves was well recognized for his roles in the 1980 comedy picture Airplane! and its sequel Airplane II: The Sequel, in which he played airline pilot Captain Clarence Oveur.
James Arness Wife
In 1948, Arness married Virginia Chapman and adopted her son Craig, who died on December 14, 2004. Arness and Chapman have two children: Rolf (born February 18, 1952) and Jenny Lee Arness (born May 23, 1950 – May 12, 1975). In 1970, Rolf Aurness won the World Surfing Championship.
Craig Arness started the stock photography agency Westlight and worked for National Geographic as a photographer. Arness was given legal custody of the children after the couple divorced in 1963. Jenny, Arness's daughter, died of a heroin overdose in 1975. Virginia, his first wife, died of a heroin overdose in 1977.
James Arness met Thordis Brandt four years after his divorce from Virginia Chapman, and the two dated for six years before calling it quits.
In 1978, Arness married Janet Surtees who survived by him.
James Arness Daughter Death
Jenny, Arness's daughter, died of a heroin overdose in 1975.
James Arness Son Death
Craig Aurness, a National Geographic photographer, died on December 14, 2004 in Panorama City, California. Aurness had been getting therapy for issues with his lungs and anemia. He was 58 years old at the time.
Aurness grew up on a ranch in Southern California as the adopted son of James Arness. In the 1970s, he worked as an apprentice with Earl Tyson, a photographer for Look magazine.
His first assignment for National Geographic was published in 1978, and he spent the next ten years traveling the world and writing seven more National Geographic pieces as well as several books.
The National Press Photographers Association honored his work for the magazine with honors for Best Photograph and Best Photo of the Year in the Magazine Pictorial Division.
Aurness launched Westlight stock picture firm with photographer Charles O'Rear, one of the first to specialize on the international market. In 1998, Westlight was sold to Corbis.
The Aurness family realized a childhood ambition of moving to the country and raising animals a few years ago. They established Aurness Alpacas, which specializes in the purchase and sale of suri alpacas.
His wife, Daphne, his two children, Holly and Brian, and his sister, Holli Morton, survived by him.
James Arness Height
Jamesstood at an average height of 6 ft 6 in (Approx 1.98m) he has moderate weight.
Chester (Gunsmoke) Biography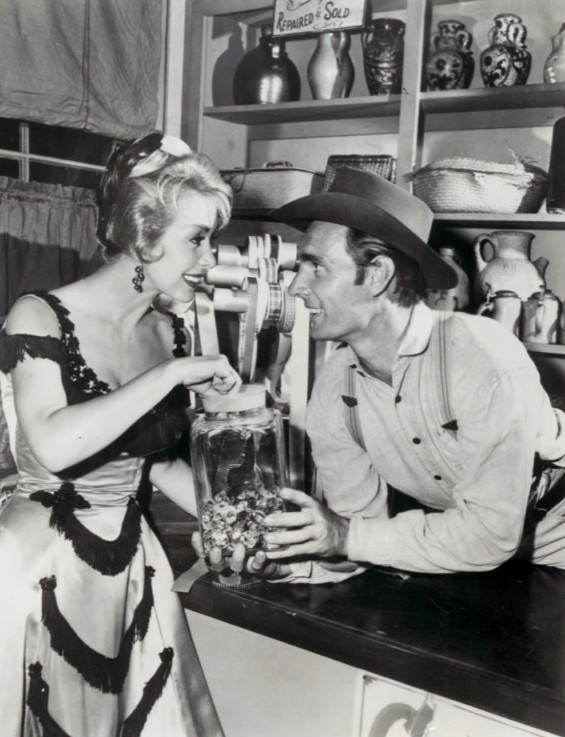 On the radio, Parley Baer played Chester, and on television, Dennis Weaver played him. Until Baer improvised "Proudfoot" at an early rehearsal, Chester's character had no surname. He was given no name in the early Gunsmoke scripts; his lines were merely to be spoken by "Townsman."
Chester was born as a result of Conrad's vision of what the program would be like. Chester's middle initial was revealed to be "W" in the June 15, 1958 episode "Old Flame," and his middle name, along with that of his ten brothers, was revealed to be Wesley a few episodes later in the July 7, 1958 episode "Marshal Proudfoot."
The pleasant Waco expatriate was normally referred to as Dillon's "helper," but Dillon referred to Chester as Dillon's deputy in the December 13, 1952 episode "Post Martin." Dillon corrects a prisoner who labels Chester as his "deputy" in the July 5, 1954 episode "Hank Prine" (episode 116, minute 3:02), declaring "Chester is not my deputy," despite the fact that they both agree Chester acts like he is. Chester was Dillon's foil, friend, and collaborator, and Dillon admits that Chester was the one person he could trust in an episode where Chester nearly died ("Never Pester Chester").
Chester's last name was altered from Proudfoot to Goode in the TV series. (Parley Baer had given the character a whiny, slightly elderly voice; the limp provided to the TV version gave him a comparable feeling of vulnerability without requiring an older actor.) Weaver went on to star in the police drama McCloud on NBC Mystery Movies. Despite his 6'2″ height, Weaver appeared diminutive in comparison to Arness' 6'7″ height.
Dennis Weaver Net Worth
Dennis Weaver had a net worth of $17.75 million at the time of his death, he was an American actor and former president of the Screen Actors Guild.
Dennis Weaver Age at Death
Weaver died on February 24, 2006 (aged 81), in Ridgway, Colorado, U.S.
Dennis Weaver Cause of Death, What type of cancer did he have?
Dennis died of complications from prostate cancer at his home in Ridgway, Colorado, on February 24, 2006.
Dennis Weaver Wife
After WWII, Weaver married Gerry Stowell, and the couple had three sons: Richard, Robert, and Rustin Weaver. Dennis Weaver had been a vegetarian since 1958, a student of yoga and meditation since the 1960s, and a devout devotee of Paramahansa Yogananda, the Indian guru who founded the Self-Realization Fellowship in America. His wife, Gerry passed away on April 26, 2016, at the age of 90.
Dennis Weaver Earthship-House
Dennis Weaver's home in Ridgway, Colorado–his "Earthship," to borrow the phrase popularized by architect Michael Reynolds, who created not only this ship and numerous others surrounding it, but a whole village of homes near Taos, New Mexico.
Susan Cummings Net Worth
Susan Cummings had a net worth of $1.85 million at the time of her death, she was an American actress.
Susan Cummings Age at Death
Susan died on December 3, 2016 (aged 86), in Chandler, Arizona, U.S.
Susan Cummings Cause of Death
Susan Cummings, 86, quietly ascended from natural causes on December 3, 2016 in her home, surrounded by loved ones.
Susan Cummings Husband
Cummings married rodeo performer Wayne Dunafon in the late 1940s. On December 28, 1953, in Ensenada, Mexico, she married actor Keith Larsen. She was also married to Charles T. Pawley, an actor, and Robert E. Strasser, an accountant.
Susan Cummings Son Keith
Keith Larsen Jr. is an American actor, known for Aru heishi no kake (1970).
Doc Adams (Gunsmoke) Biography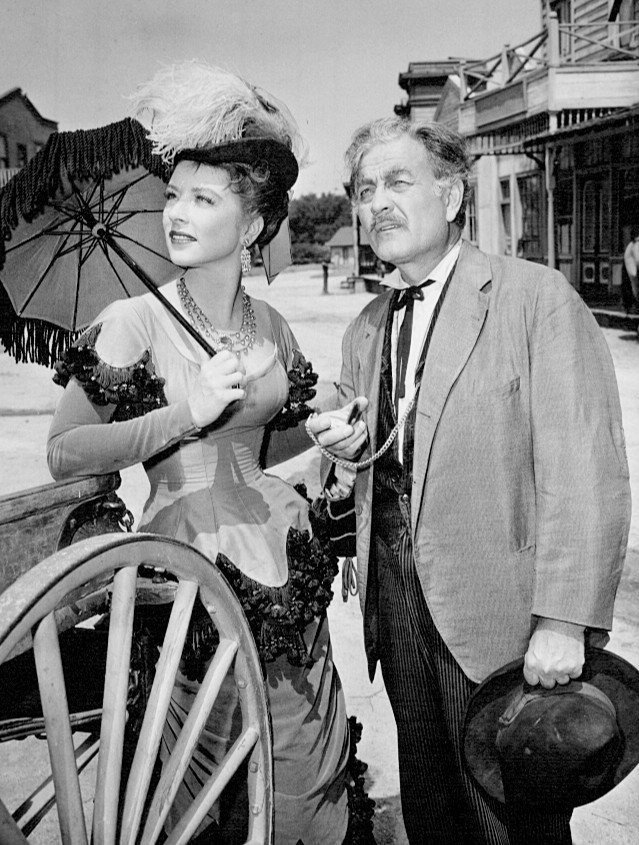 Dr. Charles Adams was played by Howard McNear in the radio series, and Dr. Galen Adams was played by Milburn Stone in the television adaptation. "Doc" Adams was a self-interested and somewhat sinister character in the radio series, with a penchant for always wanting to enhance his money through the acquisition of autopsy fees. McNear's performances, on the other hand, gradually become more warm-hearted and compassionate.
Most notably, this transition began (and continued steadily after) the July 1952 episode "Never Pester Chester," in which a physician with a more caring and committed temperament is crucial to the plotline when Chester is nearly killed by two troublesome Texas drovers.
Doc Adams' history paints a picture of a rich and varied life: He had educational ties to Philadelphia in some episodes, and he spent time as a ship's doctor aboard the Mississippi River gambling boats in others, which provided a backdrop for his understanding of New Orleans (and acquaintance with Mark Twain). A more detailed background is provided in the episode "Cavalcade," which aired on January 31, 1953, while subsequent programs kept close listeners' heads whirling.
In "Cavalcade," his real name is Calvin Moore, and he was schooled in Boston. For a year, he worked as a doctor in Richmond, Virginia, where he fell in love with a lovely young woman who was also courted by a wealthy young man named Roger Beauregard.
Beauregard forced Doc to engage a duel with him, and Beauregard was shot and killed in the process. Despite the fact that it was a fair fight, Doc was compelled to flee since he was a Yankee and an outsider. The young woman followed him and they married in St. Louis, but she died of typhoid two months later.
Doc traversed the territory for 17 years before settling in Dodge City under the name "Charles Adams." Another Conrad creation, the Adams moniker was derived from cartoonist Charles Addams as a testimony to Doc's initially ghoulish demeanor.
Howard McNear Net Worth
Howard McNear had a net worth of $2.75 million at the time of his death, he was an American actor.
Howard McNear Son
Christopher McNear is the only child of gunsmoke actor Howard and his wife Helen.
Howard McNear Wife
Howard was married to his beautiful wife, Helen McNear until he died. They had one child together, Christopher McNear.
Milburn Stone Net Worth
Milburn Stone had a net worth of $2.5 million at the time of his death, he was an American actor.
Milburn Stone Daughter
Shirley Stone Gleason (born about 1926) of Costa Mesa, California, was Stone's surviving daughter from his 12-year marriage to Ellen Morrison, formerly of Delphos, Kansas, who died in 1937.
Milburn StoneWife
Jane Garrison, his second wife and a native of Hutchinson, Kansas, died in 2002. Garrison had been married, divorced, and remarried by Stone. His first wife was Ellen Morrison (m. 1925–1937).
Milburn Stone Cause of Death
Stone underwent cardiac bypass surgery at UAB Hospital in Birmingham, Alabama, in March 1971. Stone died of a heart attack at La Jolla in June 1980. He was laid to rest in Sorrento Valley, San Diego's El Camino Memorial Park.
Miss Kitty (Gunsmoke) Biography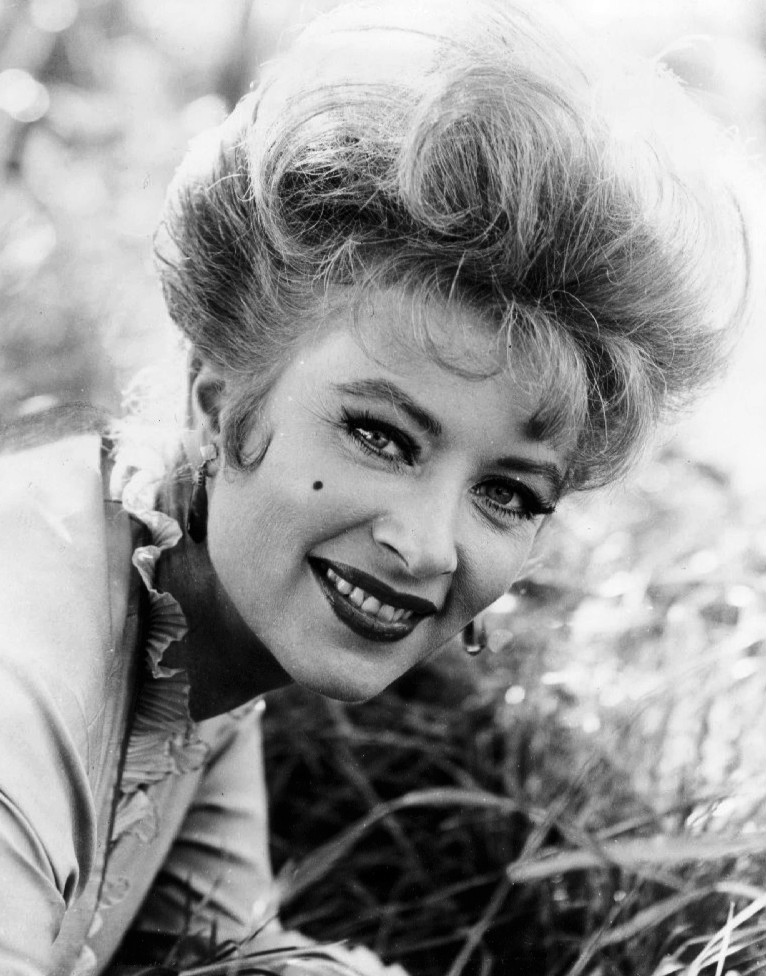 On the radio, Georgia Ellis played Kitty, while on TV, Amanda Blake played her. Ellis originally featured as "Francie Richards" – a former girlfriend of Matt Dillon and the widow of a criminal – in the radio episode "Billy the Kid" (April 26, 1952), but the role of "Miss Kitty" did not appear until the May 10, 1952, episode "Jaliscoe."
Ellis was billed as Georgia Hawkins instead of Georgia Ellis at some point in 1959. Amanda Blake starred in nearly 500 episodes of the television series, the last of which was "The Disciple," which aired on April 1, 1974.
Kitty's job was hinted at but never stated in the radio series; in a 1953 interview with Time, Macdonnell stated, "Kitty is just someone Matt has to visit every now and then."  According to the publication, she is "clearly not selling chocolate bars."  This is demonstrated in an outtake from the show.
The television show first featured Kitty as a saloon employee (dance-hall girl/prostitute), then as half-owner of the Long Branch Saloon beginning with season two, episode 36 ("Daddy-O").
Amanda Blake Net Worth
Amanda Blake had a net worth of $0.65 million at the time of her death, she was an American actress.
Amanda Blake Husband
In 1954, Blake married Don Whitman, whom he divorced in 1956. She would visit the'saloon set' of Gunsmoke after her divorce from Whitman. On days when she wasn't needed, Blake felt like she was at home there.
In 1964, she married Jason Seymour Day Jr., whom she divorced in 1967. In 1967, Blake married Frank Gilbert, whom he divorced in 1982. In 1984, she married Mark Edward Spaeth. Spaeth passed away in 1985.
Amanda Blake Siblings and Parents
Amanda Blake, real name, Beverly Louise Neill, the only child of Jesse and Louise (née Puckett) Neill, was born in Buffalo, New York. Her father worked in the banking industry. She does not have any siblings.
Amanda Blake Age at Death
Amanda passed away on August 16, 1989 (aged 60), in Sacramento, California.
Amanda Blake Cause of Death
Blake was a chain smoker who underwent oral cancer surgery in 1977. She became a supporter of the American Cancer Society and made appearances across the country to raise money for the organization. She received the society's annual Courage Award in 1984, which was given to her by then-US President Ronald Reagan.
Blake's doctor later claimed that she died of AIDS, which was extensively reported in the popular media. Her close friends maintain that she was not a drug user or sexually promiscuous, and that she may have contracted the disease from a previous marriage. Blake died on August 16, 1989, at Mercy General Hospital in Sacramento, CA, of liver failure caused by viral hepatitis.
Recreating Gunsmoke to television
Soon after the radio show debuted, talk of adapting it for television arose. "Our show is perfect for radio," Macdonnell declared publicly, and he feared, as Dunning writes, that "Gunsmoke confined by a picture could not possibly be as authentic or attentive to detail confined by a picture could not possibly be as authentic or attentive to detail confined by a picture could not possibly be as authentic or attentive to detail confined by a picture could not possibly be as authentic or attentive to detail confined by a picture could not possibly be as authentic or attentive to detail "In the end, CBS simply grabbed it away from Macdonnell and started prepping for the television version," wrote Dunning.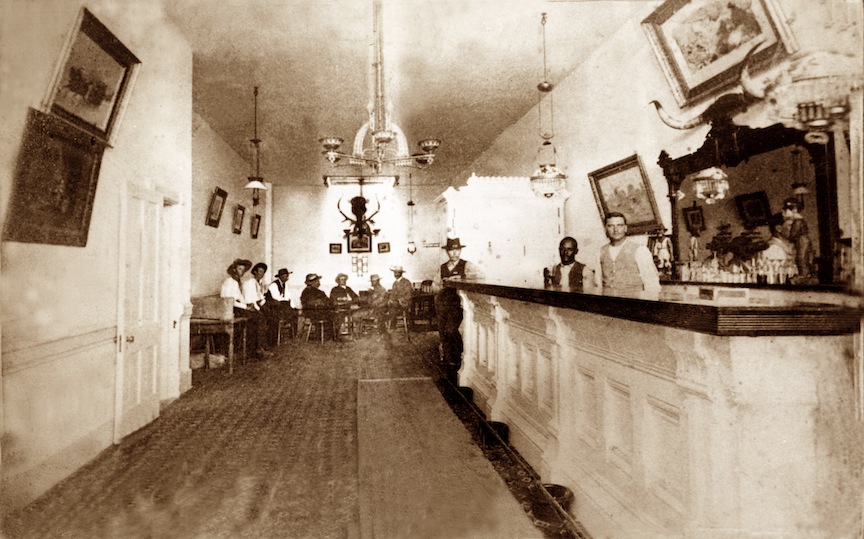 Conrad and the others were given tryouts, but they were largely ineffective—particularly in Conrad's case, given his size. Meston, on the other hand, was retained as the primary author.
During the early years, most TV shows were taken from radio scripts, with scenes and dialogue often being identical. According to Dunning, "It should come as no surprise to anyone that radio listeners thought the TV show was a farce and the actors were impostors. The fact that the TV show was not a fake is owed in large part to Meston's scripts' sustained strength."
The radio version of Gunsmoke was carried by Macdonnell and Meston until 1961, making it one of the most enduring vintage radio plays.
In 1963 and 1971, Conrad directed two television episodes, while McNear featured in six as characters other than Doc, including three times as storekeeper Howard Rudd.
Television show (1955–1975)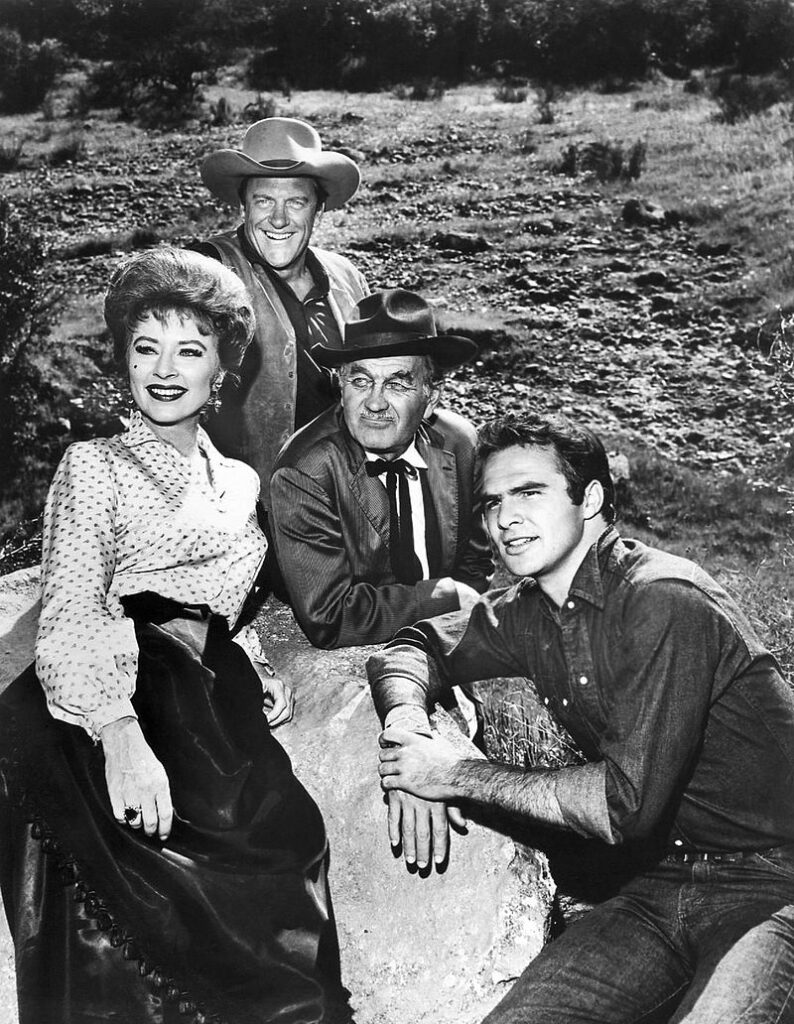 The CBS television series aired 635 episodes from September 10, 1955, to March 31, 1975. It debuted on September 10, 1955, four days after The Life and Legend of Wyatt Earp, as the second Western television series written for adults.
Seasons 13 through 16 aired Mondays at 7:30 p.m., and the final four seasons aired Mondays at 8 p.m. The first 12 seasons aired Saturdays at 10 p.m., seasons 13 through 16 aired Mondays at 7:30 p.m., and the last four seasons aired Mondays at 8 p.m. The show entered the top ten television shows broadcast in the United States during its second season in 1956. It soon rose to the top of the charts and remained there until 1961. Until 1964, it remained in the top 20 programs.
The television series was the longest-running primetime, live-action television series until September 2019, when Law & Order: Special Victims Unit premiered its 21st season.
It had the most scripted episodes of any US primetime, commercial, live-action television series as of 2017. The Simpsons overtook the show for the most scripted episodes on April 29, 2018. Some foreign-produced shows have been shown in the United States and are vying for the title of longest-running prime-time series.
After Doctor Who (1963–present), Taggart (1983–2010), and The Bill (1984–2010), Gunsmoke was ranked fourth globally in 2016.
Only three shows from the 1960s remained through their final season in 1974–75, and Gunsmoke was the last fictitious primetime show to air in the 1950s.
Longevity of character
James Arness and Milburn Stone portrayed their Gunsmoke roles for 20 years in a row, a feat later equaled by Kelsey Grammer as Frasier Crane throughout two half-hour comedies (Cheers and Frasier).
Mariska Hargitay, who has played Olivia Benson on Law & Order: Special Victims Unit for almost 23 years, would be the first person to achieve this achievement. George Walsh, the Gunsmoke announcer, first appeared on the radio series in 1952 and continued until the television show was terminated in 1975.
From radio to television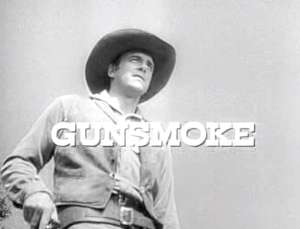 Despite a push to persuade the network, when Gunsmoke was adapted for television in 1955, the network was not interested in bringing either Conrad or his radio costars to the television medium. Conrad's size was said to have been a deciding factor.
Denver Pyle and Raymond Burr were both considered for the position, but both were deemed too hefty for the part. The initial director of television's Gunsmoke, Charles Warren, remarked, "His voice was pleasant, but he was excessively large. When he got up, his chair got up as well."
According to Dennis Weaver's comments on the 50th Anniversary DVD, disc one, episode "Hack Prine," John Wayne was never even considered for the character of Matt Dillon; to have done so would have been absurd, given Wayne's status as a top movie leading man.
Warren refutes the notion that Wayne was asked to star in the film. Warren claims that, while he admits that Wayne urged Arness to take the role, "I recruited Jim Arness because of a photograph he created for me… I never considered giving it to Wayne for a second."
This story was given to Thomas "Duke" Miller, a TV/movie/celebrity expert, by famed actor James Stewart:
"Jimmy said he was in the office with Charles Warren when Mr. Wa
yne came in. Mr. Warren asked Wayne if he knew James Arness, and Mr. Wayne said yes. Mr. Warren told Mr. Wayne about the transition of the show from radio to TV, and Mr. Wayne readily agreed that James Arness would be a terrific choice for the part of Matt Dillon. I have no reason to doubt the story, because Jimmy absolutely knew everybody."
In the end, Arness was cast in the starring part of Marshal Matt Dillon (on Wayne's advice, who also introduced the pilot), Dennis Weaver was cast as Chester Goode, Milburn Stone was cast as Dr. G. "Doc" Adams (later Galen "Doc" Adams), and Amanda Blake was cast as Miss Kitty Russell. Macdonnell rose through the ranks of the TV show's production team, eventually becoming the show's producer. Meston was promoted to the position of lead writer.
Additional casting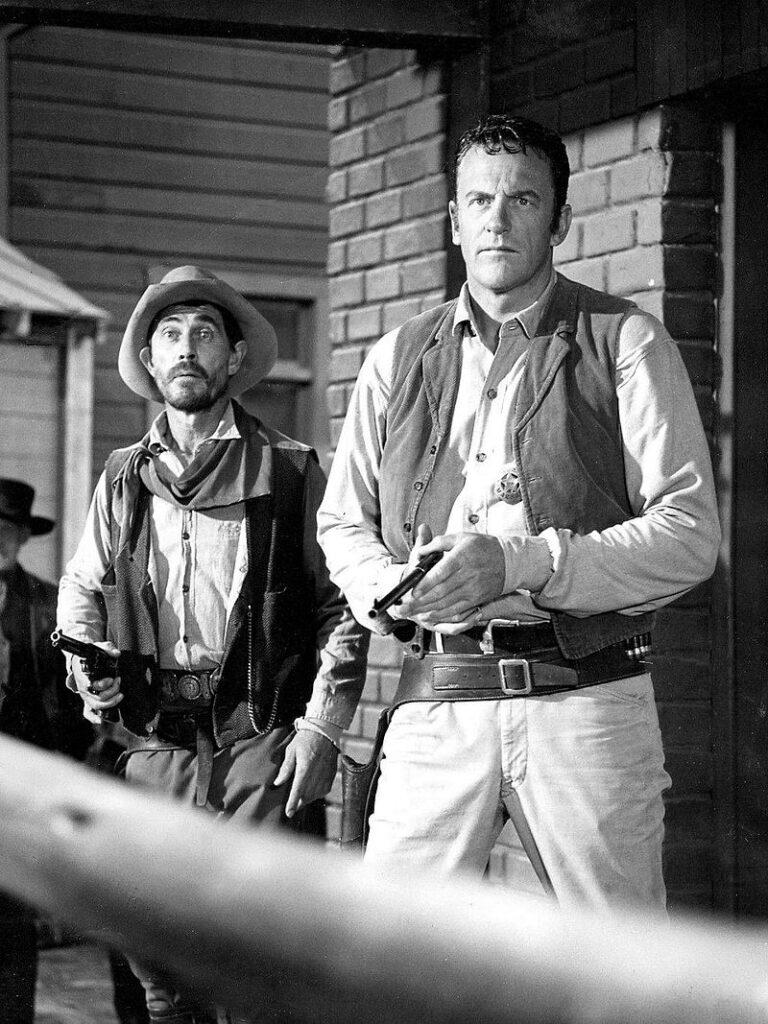 Others who served as acting deputies for 2+12- to 7+12-year stints include Quint Asper (Burt Reynolds) (1962–65), Thad Greenwood (Roger Ewing) (1966–68), and Newly O'Brien (Buck Taylor) (1967–75), who served as both back-up deputy and doctor-in-training, having studied medicine through his uncle and then continuing under Doc Adams.
Burt Reynolds joined the cast of the show in 1962 as Quint Asper, a "halfbreed" blacksmith who appeared from the year before Chester Goode's departure until the year following Festus Haggen's entrance.
Ken Curtis, Roger Ewing, and Buck Taylor, who played Dodge deputies, had previously appeared in guest roles. Curtis, a big band and Western vocalist (Tommy Dorsey Orchestra, Shep Fields Band, Sons of the Pioneers), had five previous guest roles, one of which was in 1963 as Kyle Kelly, a shady ladies' man ("Lover Boy," season 9, show two [episode 307]).
Curtis made his television debut in the 1959 episode "Jayhawkers" (season four, episode 21 [episode 138]), in which he played Phil Jacks, a Texas cowboy who worked for Jack Elam on a cattle drive from Texas. Curtis grew up in Las Animas, Colorado, and was married to director John Ford for a period.
Weaver left the show in 1963 to pursue a wider acting career in TV shows and films. Curtis was cast as Festus Haggen, a persistently illiterate hillbilly, as a regular in 1964.
In a 1962 episode named "Us Haggens," the character, who had previously been a comedy feature, came to town to avenge the death of his twin brother Fergus, and elected to stay in Dodge when the job was completed. When Reynolds resigned in 1965, Festus was gradually eased in as a trusted sidekick and part-time deputy to Matt Dillon, who had been on the outskirts of Dodge society.
Pat Hingle played Dr. John Chapman, Milburn Stone's temporary replacement, on the show for a few episodes after he left for heart bypass surgery in 1971. Festus, a squabbling but close buddy of Doc Adams, first resisted him vehemently.
Character back stories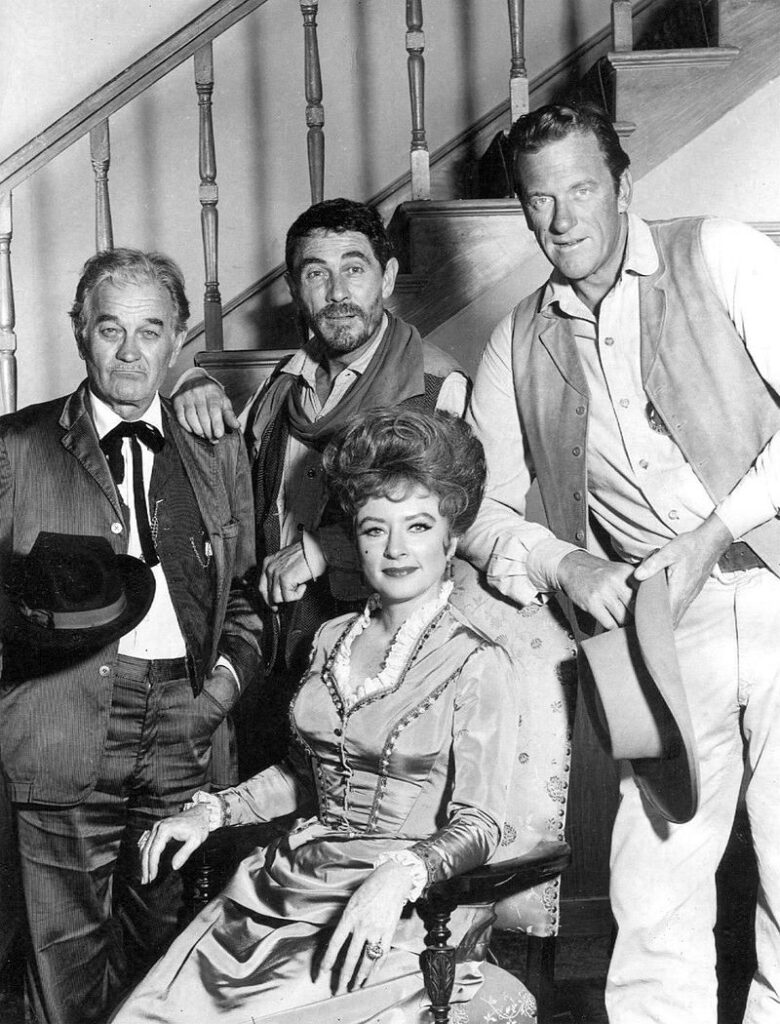 Some of the main characters' backstories were mainly left to the viewer's imagination. Matt Dillon grew up in foster care, understood the Bible, was a rogue, brawling cowboy, and was subsequently trained by a kind cop. He mentions having been in the army in a few of episodes.
Kitty Russell was born in New Orleans and raised by a glamorous foster mother (who once paid a visit to Dodge), despite the fact that her father paid a visit to Dodge and wished for her to return to New Orleans. Barkeep Sam is believed to be married, but he never appears with his wife.
Quint Asper's father, a white man, was murdered by white scavengers. Thad Greenwood's father, a storekeeper, was murdered by a gang of ne'er-do-wells. Chester Goode is renowned for being one of several brothers raised by an aunt and uncle, and he acknowledges his mother on one occasion; he also claims previous service in the cavalry and years as a cattle drove in Texas.
Chester's stiff right leg is never explained, but it is proven to be his own limb rather than a prosthesis. The script makes no obvious mention of his condition, however there are a few indirect passages that cast the free-spirited, comedic deputy in a darker light.
Newly O'Brien was named after his uncle, a physician, who inspired him to pursue a career in medicine.
Despite the fact that Dillon and Miss Kitty have a deep personal relationship, they never marry. In an Associated Press interview with Bob Thomas on July 2, 2002, Arness noted, "It would be a lot different if they were husband and wife.
The people upstairs thought it was best to keep the show running as is, which I completely agree with." In the episode "Waste," in which Johnny Whitaker plays a youngster with a prostitute mother, Miss Kitty's madam challenges Dillon about why the law ignores her business. Bordellos might apparently exist "at the law's discretion" (i.e., the marshal's judgment).
Prior to the First World War, there were few regulations in the United States that made prostitution illegal.  Matt and Miss Kitty come closest to having a romantic evening together when they try to enjoy dinner at the Long Branch Saloon ("A Quiet Day In Dodge", 1973). Unfortunately, Marshal Dillon has been awake for nearly 30 hours, and when Kitty distracts him, he falls asleep soundly.
Miss Kitty comes closest to being married when she is forced to pretend to be married to Cavalry Sgt. Holly in order to save her from a robber gang ("Sergeant Holly", 1970). Kitty recalls her first meeting with Matt – 17 years ago – at the time of the "Gold Train" episode.
Miss Kitty was last published in 1974. The actress claimed she was exhausted and resigned to protect the cast and staff she adored. Blake was rumored to have gone to New Orleans after deciding not to return for the show's 20th (and final) season. Fran Ryan (known to many as the second Doris Ziffel on CBS's Green Acres) took her position as the hoarse-voiced, matronly actor.
A sign that read "Dr. G. Adams" stood over Doc's office for over a decade on television. Milburn Stone had complete control on the character's initial name. Galen is the name of an ancient Greek physician and medical scholar who was chosen by the actor.
Theodore Bikel refers to him as "Martin Kellums" for the first time in the season-10 episode "Song for Dying," which aired on February 13, 1965.
Radio and TV character differences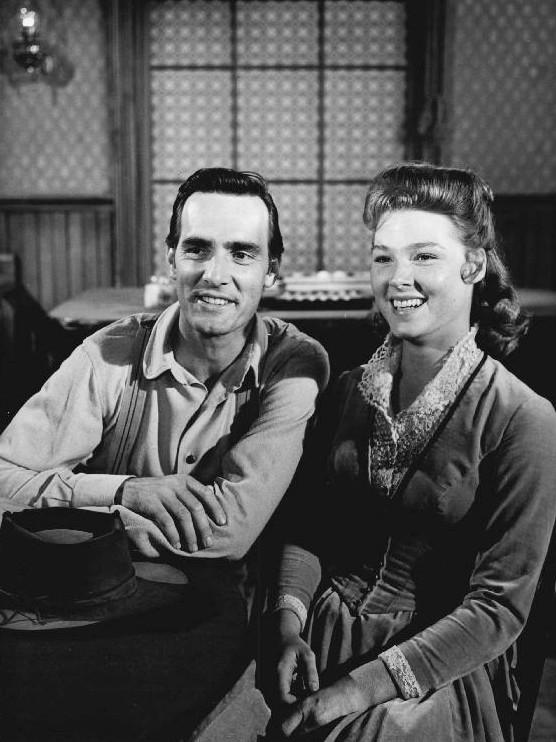 Character differences were identified between the radio and television versions of Gunsmoke. Doc was sarcastic, sometimes mercenary, and borderline alcoholic in the radio series, at least in its early years.
Doc Adams' real name was Dr. Calvin Moore on the radio show Gunsmoke. To avoid a murder prosecution, he moved west and changed his name. The television Doc, while still crusty, was softer and warmer in many ways.
Chester Proudfoot was not crippled in the radio series; this was only a visual aspect introduced to the Chester Goode character on television due to actor Dennis Weaver's athletic stature, to emphasize Chester's function as a follower rather than an independent agent.
Miss Kitty, who was reported by some to have engaged in prostitution after the radio series ended, began in that role in the television series, working in the Long Branch Saloon. The proprietor of the Long Branch was named Bill Pence in an earlier 1956 episode ("How to Cure a Friend," season two, episode seven) (a role played by at least three different actors over the years).
Chester points out to Matt (who had been out of town) a new sign behind the Long Branch Saloon sign that says "Russell & Pence, Proprietors" in a later episode ("Daddy O," season two, episode 36, recorded in 1956 and shown in 1957).
In the same episode, John Dehner played a questionable New Orleans businessman who claimed to be Kitty's father and sought to persuade her to sell her half-interest in the Long Branch and join him as a partner in his reported freight business in New Orleans.
Miss Kitty reveals herself as half-owner of the Long Branch with Mr. Pence in another 1956 episode (featuring a new saloon lady named "Rena Decker," who causes four murders by provoking men into fighting over her) (played by Judson Pratt). Miss Kitty became the sole proprietor of the business after that.
Although early film episodes saw her descending from her second-floor saloon rooms with Matt, or her or one of her girls escorting a cowboy up to those same apartments, these scenes were ultimately removed, and viewers were led to regard Miss Kitty solely as a kindhearted businesswoman.
Format
Gunsmoke was a half-hour show that aired from 1955 until 1961. (retitled Marshal Dillon in syndication). After that, it was changed to an hour-long format. In the United Kingdom, the series was renamed Gun Law. Marshal Dillon's syndicated reruns of half-hour episodes aired on CBS from 1961 to 1964, originally on Tuesday nights during the show's rerun run.
Popularity
From 1957 through 1961, Gunsmoke was the most popular show on television, but after extending to an hour, it began to fall. CBS wanted to discontinue the show in 1967, the show's 12th season, but massive public outcry (including a mention in Congress and behind-the-scenes pressure from Babe Paley, the wife of CBS's longstanding president William S. Paley) saved it.
Gilligan's Island producer Sherwood Schwartz said on the Biography Channel's Behind The Scenes: Gilligan's Island (2002) that Babe urged her husband not to cancel Gunsmoke in 1967, so the network cut Gilligan's Island instead.
On Mondays at 8 p.m., the show resumed its old time slot. When CBS deleted most of its rural programs in 1971, this scheduling adjustment resulted in a boost in ratings, propelling the series back into the top ten in the Nielsen ratings.
Until the 1973–74 television season, the series remained in the top ten. After a 20-year run, Gunsmoke was terminated in September 1975, while still placing among the top-30 programs in the ratings; it was replaced by Mary Tyler Moore spin-offs Rhoda and Phyllis (though Rhoda actually debuted while Gunsmoke was still airing first-run).
During its 20-year run, thirty TV Westerns came and gone, with Gunsmoke being the lone survivor, with Alias Smith and Jones and Bonanza both departing the airways 2+12 years earlier in January 1973.
The entire cast was taken aback by the cancellation, as they had no idea it was being considered by CBS. Arness claims that "We didn't have a wrap-up performance. We just ended our 20th season, and we were all hoping for another season, or two, or three. The (network) never informed anyone that they were considering canceling."
The actors and crew scanned the trade papers for news. CBS seemed to have a pattern of doing this. Gilligan's Island, Lost in Space, and The Incredible Hulk were three more famous shows that were abruptly cancelled.
Television Movies
In 1987, CBS commissioned Gunsmoke: Return to Dodge, a reunion film. Matt Dillon and Miss Kitty were played by James Arness and Amanda Blake, respectively, with Fran Ryan reprising her part as Kitty's friend/saloon-owner Hannah and Buck Taylor reprising his role as Newly O'Brian. The picture does not include Doc Adams or Festus Haggen. The part of Doc had not been recreated after Milburn Stone's death in 1980.
Ken Curtis rebuffed the compensation offer, claiming that he should be compensated according to Festus' importance in the character hierarchy. Because of Curtis' absence, the screenwriters made Newly the new Dodge City marshal. A now-retired Marshal Dillon is attacked, and a vindictive old competitor returns to Dodge City to entrap him in the film, which was shot in Alberta.
The second telefilm, Gunsmoke: The Last Apache, debuted in 1990. The writers opted to reprise a 1973 episode for the film because Amanda Blake had died the year before. "Matt's Love Story" was the inspiration for this episode.
Regular cast; major characters
U.S. Marshal Matt Dillon (1955–1975): James Arness
Dr. Galen "Doc" Adams, M.D. (1955–1975): Milburn Stone
Kathleen "Kitty" Russell (1955–1974): Amanda Blake
Chester B. Goode (1955–1964): Dennis Weaver
Festus Haggen (1964–1975): Ken Curtis
Cast
Sam Noonan (bartender; 1955–1959): Bert Rumsey
Clem (bartender; 1959–1961): Clem Fuller
Sam Noonan (bartender; 1961–1973): Glenn Strange
Jim Buck (stage driver; 1957–1962) and Floyd (bartender; 1974–75): Robert Brubaker
Quint Asper (blacksmith; 1962–1965): Burt Reynolds
Deputy Marshal Clayton Thaddeus "Thad" Greenwood (1965–1967): Roger Ewing
Newly O'Brian (gunsmith/Deputy Marshal; 1967–1975): Buck Taylor
Wilbur Jonas (storekeeper, 1955–1963): Dabbs Greer
Howie Uzzell (hotel clerk, 1955–1975): Howard Culver
Moss Grimmick (stableman; 1955–1963): George Selk
Bill Pence (Long Branch owner/co-owner 1955?–56–?): Judson Pratt
Bill Pence, (1958–1961): Barney Phillips
Jim Buck (stagecoach driver; 1957–1962): Robert Brubaker
Louie Pheeters (town drunk; 1961–1970): James Nusser
Ma Smalley (boardinghouse owner; 1961–1972): Sarah Selby
Hank Miller (stableman; 1963–1975): Hank Patterson
Mr. Bodkin (banker; 1963–1970): Roy Roberts
Barney Danches (telegraph agent; 1965–1974): Charles Seel
Roy (townsperson; 1965–1969): Roy Barcroft
Halligan (rancher; 1966–1975): Charles Wagenheim
Mr. Lathrop (storekeeper; 1966–1975): Woody Chambliss
Nathan Burke (freight agent; 1966–1975): Ted Jordan
Percy Crump (undertaker; 1966–1972): Kelton Garwood (later credited as Jonathan Harper)
Ed O'Connor (rancher; 1968–1972): Tom Brown
Judge Brooker (1970–1975): Herb Vigran
Dr. John Chapman (1971): Pat Hingle
Miss Hannah (saloon owner; 1974–75): Fran Ryan
Awards
In TV Guide′s April 17, 1993, issue celebrating 40 years of television, the all-time-best-TV programs were chosen. "No contest, this [Gunsmoke] was the TV western."
Entertainment Weekly (February 19, 1999, issue) ranked the premiere of Gunsmoke as No. 47 in the "100 Greatest Moments in Television".
Entertainment Weekly, in 1998, ranked Gunsmoke as No. 16 in The 100 Greatest TV Shows of all time.
In a 1998 TV Guide poll of 50,000, Gunsmoke was ranked as CBS's best western and James Arness was ranked as CBS's best "Gunslinger".
James Arness (Matt), Milburn Stone (Doc), Ken Curtis (Festus), Dennis Weaver (Chester), and Amanda Blake (Kitty) are all inductees of the National Cowboy & Western Heritage Museum.
In 1997, the episode "The Jailer" was ranked No. 28 on TV Guide's 100 Greatest Episodes of All Time.
In 2002, TV Guide ranked Gunsmoke as No. 40 in the 50 greatest television shows of all time.
In 2013, TV Guide ranked it as #27 on their list of the 60 Best Series.
In 2019, the radio episode "The Cabin" was selected by the Library of Congress for preservation in the National Recording Registry for being "culturally, historically, or aesthetically significant".