The View Cast Salary
An updated list of the View Cast Salary is being generated.
The View
Barbara Walters, a broadcast journalist, developed The View, an American chat show. Since August 11, 1997, the show has been broadcast on ABC as part of the network's daytime programming block, now in its 25th season. It offers a multigenerational panel of female panelists who discuss the day's "Hot Topics," such as sociopolitical and entertainment news.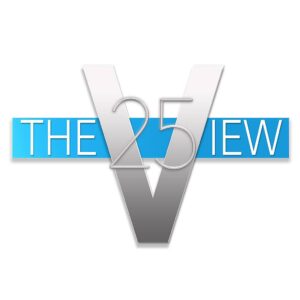 The panel also conducts interviews with famous persons, such as celebrities and politicians, in addition to the conversation segments. The show was originally produced in New York City's ABC Television Studio 23 (location). It moved to the ABC Broadcast Center in New York City in 2014.
The View has had 22 permanent co-hosts with diverse personalities and beliefs during its tenure, with the number of contracted permanent co-hosts changing from four to eight women per season.
Walters, broadcast journalist Meredith Vieira, lawyer Star Jones, television host Debbie Matenopoulos, and comic Joy Behar made up the initial panel, while Behar, entertainer Whoopi Goldberg, lawyer Sunny Hostin, and television host Sara Haines make up the current lineup.
Additionally, the show frequently employs male and female guest panelists, such as television star Ana Navarro, who joined the show as a weekly guest co-host in season 22.
Outstanding Talk Show, Outstanding Informative Talk Show, and Outstanding Talk Show Host are among the 31 Daytime Emmy Awards received by The View.
The Associated Press, Entertainment Weekly, the Los Angeles Times, Slate, and The New York Times have all praised the show, calling it "the most important political TV show in America."
Beginning in its eleventh season, the show's panel of co-hosts became the subject of on-air conflicts and media criticism.
Following a rating dip, it was moved from the entertainment section to ABC News in 2014. By 2021, The View had surpassed The Today Show as the most-watched news and discussion show on daytime television.
Creator
The View's initial opening credits featured a voice-over from Barbara Walters, the show's founder and executive producer, describing the show's premise as well as its co-hosts' credentials:
'I've always wanted to do a show with women of different generations, backgrounds, and views: a working mother (broadcast journalist Meredith Vieira); a professional in her 30s (lawyer Star Jones); a young woman just starting out (television host Debbie Matenopoulos); and then somebody who's done almost everything and will say almost anything (comedian Joy Behar). And in a perfect world, I'd get to join the group whenever I wanted…'
"A chat program starring four or five women 'of varied backgrounds, age, and beliefs,' who would address the issues of the day, mixing humor with educated argument," Walters explained. The show begins with a portion in which the panel engages in a debate about "Hot Topics," which range from politics to social issues to pop culture.
Every episode has many "Hot Topics" portions that take up the majority of the broadcast, if not all of it. Interviews with visitors typically follow the debates. The show also holds crowd giveaways on a regular basis. "Have a lovely day, everyone, and take a little time to enjoy the view," says the host at the end of each program.
The View's 12th season focused extensively on the events surrounding the 2008 US presidential election, with guests including politicians John McCain, Hillary Clinton, and Barack Obama.
Television personality Tom Bergeron, actor D. L. Hughley, journalist Bryant Gumbel, and television host Joe Scarborough were among the male guest moderators in the show's 13th season.
Since then, male personalities have been increasingly frequent guest co-hosts, especially on Fridays, called "Guy Day Friday."
The show was said to be "trying to become less political" in 2013. It began refocusing on politics in the run-up to the 2016 US presidential election, and it has since reintroduced it into "Hot Topics" debates.
During the 25th season, the show launched "Flashback Fridays," which are weekly programs that feature a former co-host as a guest co-host.
Old Cast
Meredith Vieira 1997–2006
Star Jones 1997–2006
Debbie Matenopoulos 1997–1999
Barbara Walters 1997–2014
Lisa Ling 1999–2002
Elisabeth Hasselbeck 2003–2013
Rosie O'Donnell 2006–2007 and 2014–2015
Sherri Shepherd 2007–2014
Jenny McCarthy 2013–2014
Nicolle Wallace 2014–2015
Rosie Perez 2014–2015
Raven-Symoné 2015–2016
Michelle Collins 2015–2016
Candace Cameron Bure 2015–2016
Paula Faris 2015–2018
Jedediah Bila 2016–2017
Meghan McCain 2017–2021
Abby Huntsman 2018–2020
Current Cast 2022
Who is the new girl on The View?
Lisa Ling (1999–2002) (2022-)
Bari Weiss (2022-)
Joy Behar 1997–2013 and 2015–present
Whoopi Goldberg 2007–present
Sunny Hostin 2016–present
Sara Haines 2016–2018 and 2020–present