Credit Score
A credit score is one of the key metrics lenders consider when qualifying a potential borrower for any loan.
In general, the higher the credit score, the more likely lenders are to offer a loan with a lower interest rate to a borrower.
All else being equal, you'll want the best possible loan rate; it can make a significant difference in the total cost of your loan over time.
You should inquire whether a lender intends to conduct a "soft" credit check during the prequalification process (this is where you check your rates).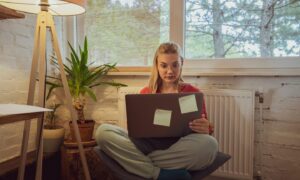 To determine whether you're a good candidate for a personal loan, many lenders conduct a soft credit check first—that is, a credit check that does not affect your credit score.
As the process progresses and an applicant applies for a personal loan, lenders will typically conduct a hard credit check (that is, a deep dive into your credit history).
Again, a soft credit check has no effect on your score, but a hard credit check may deduct five to ten points from your score and may have an effect on your score for several months.
When it comes to unsecured loans, some lenders take a tougher stance—if you have a lower credit score or a shorter credit history, for example, it may be more difficult to find a loan program where you meet the eligibility requirements.
Some lenders, on the other hand, may look at your credit history as well as your credit score, as well as other financial factors like your income, to get a more complete picture of your financial situation.