Virginia Chapman Biography
Virginia Chapman was an American actress, known for her roles in Matinee Theatre (1955), Highway Patrol (1955) and Whirlybirds (1957). She was born on June 14, 1921 in Los Angeles, California, USA as Virginia Baskett Chapman.  She was married to Gunsmoke actor James Arness and Leo Myron Morton. She passed away on July 29, 1977 in Malibu, California.
Virginia Chapman Age at Death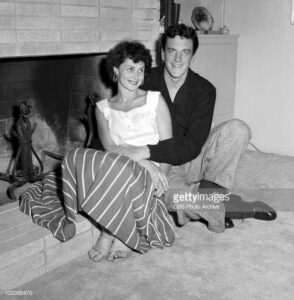 Chapman was 56 years of age at the time of her death. She passed away on July 29, 1977 in Malibu, California. Virginia was born on June 14, 1921 in Los Angeles, California, USA.
Virginia Chapman Cause of Death
Chapman's cause of death was an accidental overdose.
Virginia Chapman Husband and Children
Virginia was married to James Arness from 12 February 1948 to 5 April 1963. Their marriage ended in divorce, they had two children together; Rolf Aurness and Jenny Lee Arness.
Chapman was previously married to Leo Myron Morton from 11 October 1942 to 27 October 1947, their marriage bore one child and also ended in divorce.
Did Virginia Chapman ever play on Gunsmoke?
Chapman was an actress who appeared in several Perry Mason episodes, including "The Case of the Gallant Grafter." She also appeared in one of Gunsmoke's best early episodes, "The Killer," a season-one story starring Charles Bronson. She performs the role of "Gypsy."
Jenny Lee Arness, her daughter, also appeared in Gunsmoke (1955). Virginia made an appearance while still married to James Arness, the principal actor, and Jenny made an appearance with her father shortly after her parents split.
Virginia Chapman Husband
James Arness, full name, James King Aurness (May 26, 1923 – June 3, 2011) was an American actor who was best known for playing Marshal Matt Dillon in the CBS television series Gunsmoke for 20 years. Arness has the distinction of portraying Dillon in five decades: on the weekly series from 1955 to 1975, then in Gunsmoke: Return to Dodge (1987) and four more made-for-television Gunsmoke features in the 1990s. Arness rose to cult status in Europe for his portrayal as Zeb Macahan in the Western series How the West Was Won. Peter Graves, the actor, was his older brother.
James Arness Net Worth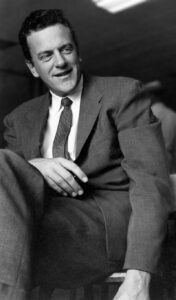 James Arness had a net worth of $27.95 million at the time of his death, he was an American actor best known for portraying Marshal Matt Dillon for 20 years in the CBS television series Gunsmoke.
How much did James Arness get paid for each episode of Gunsmoke?
In the early years of Gunsmoke, James Arness received $1,200 per episode for his role as Marshal Matt Dillon. He renegotiated his contract and began earning $20,000 per episode once the television show won accolades and became more famous. This would have cost roughly $150,000 now.
James Arness Cause of Death
Arness died of natural causes on June 3, 2011, at the age of 88, in his Brentwood home in Los Angeles. His corpse was laid to rest in the Sanctuary of Abiding Hope alcove in the Jasmine Terrace area of Forest Lawn Memorial Park's Great Mausoleum in Glendale, California.