Gregg Allman Net Worth at Death
Gregg Allman was an American rock and blues singer/songwriter and guitarist who had an estimated net worth of $13 million at the time of his death.
Who was Gregg Allman?
Gregory LeNoir Allman was an American musician, singer, and songwriter who lived from December 8, 1947 to May 27, 2017. He was well-known as a member of the Allman Brothers Band.
Allman had a passion for rhythm and blues music as a child, and the Allman Brothers Band blended it with rock, jazz, and country at times.
He wrote "Whipping Post," "Melissa," and "Midnight Rider," among the band's most popular songs. Allman had a successful solo career, with seven studio albums to his credit. He was born in Nashville, Tennessee, and spent most of his childhood there before moving to Daytona Beach, Florida, and then Richmond Hill, Georgia.
He and his brother, Duane Allman, formed the Allman Brothers Band in 1969, and their live album At Fillmore East, released in 1971, was a commercial success.
Duane was killed in a motorcycle accident shortly after. Brothers and Sisters (1973), the band's most successful album, continued the band's success. In the same year, Allman released his first solo album, Laid Back, and for the rest of the decade, he was best known for his marriage to pop star Cher. With his cover of "I'm No Angel" in 1987, he had an unexpected late-career hit, and his seventh solo album, Low Country Blues (2011), reached the highest chart positions of his career.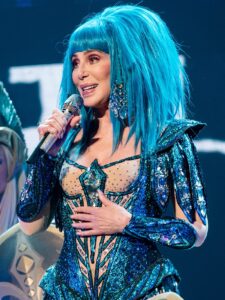 Allman struggled with alcohol and substance abuse throughout his life, which he chronicled in his memoir My Cross to Bear (2012). On September 8, 2017, his final album, Southern Blood, was released posthumously.
Allman was known for his soulful voice and performed with a Hammond organ and guitar. Allman was dubbed a "Southern rock pioneer" for his musical achievements, and he received numerous awards, including a Grammy Award. He was also inducted into the Rock and Roll Hall of Fame and the Georgia Music Hall of Fame. His distinct voice landed him at number 70 on Rolling Stone's "100 Greatest Singers of All Time" list.
Early life, parents, siblings and education
Geraldine Robbins Allman (1917–2015) and Willis Turner Allman (1918–1949) gave birth to Gregory LeNoir Allman on December 8, 1947, at Saint Thomas Hospital in Nashville, Tennessee.
The couple met in Raleigh, North Carolina during World War II while Allman was on leave from the US Army, and later married.
Duane Allman, their first child, was born in Nashville in 1946. Willis was shot and killed in Norfolk, Virginia on December 26, 1949, after offering a ride home to a hitchhiker.
Geraldine and her two sons moved to Nashville and Geraldine never married again. She enrolled in college to become a Certified Public Accountant (CPA) because she needed money to support her children—state laws at the time, according to her son, required students to live on campus.
As a result, Gregg and his older brother were assigned to the nearby Castle Heights Military Academy. Gregg mistook his mother's actions as evidence of his dislike for him, but he later realized the truth: "She was actually sacrificing everything she possibly could—she was working around the clock, barely scraping by, so as not to send us to an orphanage, which would have been a living hell."
While his brother adopted a defiant attitude toward his surroundings, Allman was depressed at school. With nothing to do, he studied frequently and developed an interest in medicine—he had hoped to become a dentist if he hadn't gone into music.
At Castle Heights, he was rarely hazed because his brother protected him, but he was frequently beaten by instructors when he received poor grades.
Following their mother's graduation, the brothers returned to Nashville before relocating to Daytona Beach, Florida in 1959. Later in life, Allman would recall two separate events that sparked his interest in music.
Jackie Wilson was the headliner at a concert in Nashville in 1960, alongside Otis Redding, B.B. King, and Patti LaBelle. Jimmy Banes, a mentally handicapped neighbor of his grandmother's in Nashville, introduced Allman to music by teaching him to play the guitar.
Gregg worked as a paper boy to save up enough money for a Silvertone guitar, which he bought at a Sears when he had enough money.
He was left-handed, like his brother, but he played the guitar right-handed. Though there was "no doubt that music brought" him and his brother together, they often fought to play the instrument.
They joined the YMCA's Y Teens in Daytona, which was their first experience performing music with others. In their teen years, he and Duane returned to Castle Heights and formed the Misfits, a band.
Despite this, he left the academy because he felt "lonesome and out of place." In 1963, he returned to Daytona Beach to further his musical career, and the two formed the Shufflers, a new band.
He went to high school at Seabreeze High School, where he graduated in 1965. However, he grew undisciplined in his studies as his interests branched: "Between the women and the music, school wasn't a priority anymore."
Relationships and Children
Jenny Lee Arness and Gregg Allman dated in 1972. Arness committed suicide on May 12, 1975, She was dating with Gregg Allman and when he dumped her for Cher she took a drug overdose.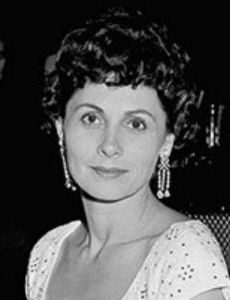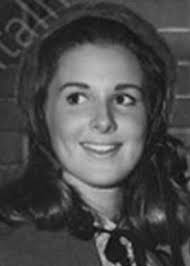 Allman was married seven times:
He married Shelley Kay Jefts in 1971; they divorced the following year. They had a son, Devon.
He married Janice Blair in 1973; they divorced in 1974. She is pictured on the sleeve of Laid Back.
His most well-known relationship was with Cher, whom he married in 1975. They had a son, Elijah Blue, and divorced in 1978.
He wed Julie Bindas in 1979; they had a daughter, Delilah Island, and divorced in 1981.
He married Danielle Galliano in 1989; they divorced in 1994.
His longest marriage was to Stacey Fountain, from 2001 to 2008—"seven out-of-sight years", he remarked.
In 2012, he announced his engagement to Shannon Williams, who was 40 years his junior. They were quietly married in February 2017.
In My Cross to Bear, he writes that "Every woman I've ever had a relationship with has loved me for who they thought I was". At the time of its writing, he noted that he only spoke to two out of his then-six ex-wives, including Cher.
Allman had five children, three with various wives and two with other women he had relationships with:
His son Michael Allman was born on July 3, 1966. He was raised in Daytona Beach, Florida. From his relationship with go-go dancer Mary Lynn Sutton.
His son Devon Allman (born 1972), lead singer of Honeytribe and The Allman Betts Band, from his marriage to Shelley Kay Jefts;
His son Elijah Blue Allman (born 1976), lead singer of Deadsy, from his marriage to Cher;
His daughter Delilah Island Allman (born 1980) from his marriage to Julie Bindas; and
His daughter Layla Brooklyn Allman (born 1993), lead singer of Picture Me Broken, from a relationship with radio journalist Shelby Blackburn