Dream Team House TikTok
Dream Team House is a Russian creative association (artel) of tiktokers who live in a particular region. DTH was founded in March 2020 by bloggers Nikita Avdeev and entrepreneur Yaroslav Andreev.
The concept of a TikToker house—a house where popular TikTokers live and shoot videos together—was born in the United States.
The Hype House, the world's first Tiktoker house, opened in December 2019. Dream Team House was designed in his image and became Russia's first such project.
It was founded by tiktoker Danya Milokhin, his friend Nikita Levinsky, and entrepreneur Yaroslav Andreev, founder of the advertising agency Wildjam.
The house is a large house in Moscow's northwestern outskirts where a group of popular tiktokers lives and works. They document their lives on social media and video hosting sites.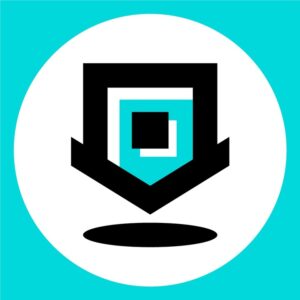 The project officially began on March 10, 2020, with the upload of the first video to TikTok, which describes what will happen on this account.
Anya Pokrov, Danya Milokhin, Artur Babich, Veronika Gerasimovskaya, Nikita Avdeev, Nastya Useeva, Makha Goryacheva, Karina and Marina Manukyan, Ksyusha Litvinova, Oleg Romanenko, Vlad Kochepasov, and Diana Aster were the nine Tiktokers aged 20 to 24 in the Tiktoker House in May 2022. Six of them were permanent residents: Anya Pokrovskaya, Danya Milokhin, Artur Babich, Veronika Gerasimovskaya, Nikita Avdeev, and Nastya Useeva. They shared a home with a seventh person, the manager.
On June 27, the VKontakte social network's press service announced the opening of a home for bloggers in collaboration with the Dream Team House team.
As part of the agreement, the Dream Team will live in this house and create content for Clips, this social network's recently launched short vertical video feed.
Dream Team House Members
Danya Milokhin – Danila Milokhin (Real name)
Diana Aster – Diana Serikova (Real name)
Artur Babich – Artur Babich (Real name)
Anya Pokrov – Anna Pokrovskaya (Real name)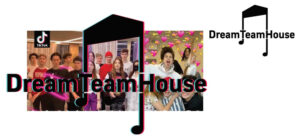 Your Marusya – Maria Lodianova (Real name)
Maha Goryacheva – Maria Goryacheva (Real name)
Ira Blanc – Irina Blanc (Real name)
Youungeer – Alexey Avdeev (Real name)
Ten Eugene – Evgeny Butov (Real name)
Dream Team House Member's Nationalities
Danya Milokhin – Russian
Diana Aster – Russian
Artur Babich – Ukrainian
Anya Pokrov – Russian
Your Marusya – Russian
Maha Goryacheva – Russian
Ira Blanc – Russian
Youungeer – Russian
Ten Eugene – Ukrainian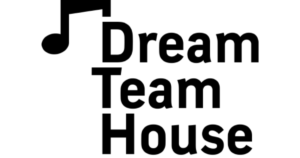 Dream Team House Member's Ages As of 2022
Danya Milokhin – December 6, 2001 (age 21)
Diana Aster – April 19, 2000 (aged 23)
Artur Babich – May 16, 2000 (aged 22)
Anya Pokrov – December 15, 1999 (aged 23)
Your Marusya – March 10, 2001 (age 21)
Maha Goryacheva – July 5, 1999 (aged 23)
Ira Blanc – January 30, 1993 (aged 29)
Youungeer – May 23, 2001 (age 21)
Ten Eugene – September 30, 1997 (aged 24)