Patricia DiMango Father: Anthony DiMango Bio, Wiki
Anthony DiMango was an American celebrity father and a longtime Dyker Heights resident, a renowned oral surgeon, and "the quintessential gentleman," died on May 31, just 10 days after turning 95.
For more than 50 years, DiMango reigned Brooklyn dentistry as a surgeon and a professor. In addition to his private practice in Bay Ridge, DiMango worked for decades at Lutheran Medical Center (LMC), now NYU Langone, as a senior vice president, chief of dentistry, and co-director of Oral and Maxillofacial Surgery.
DiMango was also a member of several dental societies, including the 2nd District Dental Society, the Greater New York Dental Meeting, and the Italian Dental Society, and taught oral surgery at Columbia Presbyterian and NYU Lutheran.
Anthony DiMango Early life, career, wife and kids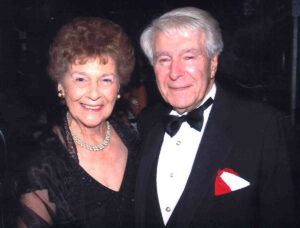 DiMango was born on May 21, 1924, in Flatbush, Brooklyn. He was drafted into the army in 1944 to serve in World War II, where he received medical training and assisted wounded soldiers.
DiMango attended Fordham University after the war and graduated from the Georgetown University School of Dentistry in 1953. At Kings County Hospital, he received his training in oral surgery.
In 1950, DiMango married Mafalda Coccaro, a longtime community and education advocate who is well-known in Dyker Heights.
Anthony DiMango Obituary
Mafalda passed away in August 2018 at the age of 91. Patricia and Joanne, the couple's two daughters, survive them.
"He was brilliant, warm, and caring," Patricia DiMango said of her father. "He never made me feel that because I was a girl I couldn't do something. I have to attribute my success in life to him."
Anthony DiMango Family
Patricia DiMango Bio, Wiki
Patricia Mafalda DiMango (born June 19, 1953) is a retired American Supreme Court justice and television personality from Kings County, New York.
DiMango currently appears on the panel-based reality court show Hot Bench alongside Judge Tanya Acker, Judge Michael Corriero, and courtroom bailiff Sonia Montejano as one of three judges.
DiMango has worked as a college professor and a public school teacher in New York City. Mayor Rudolph Giuliani appointed DiMango as a Judge of the Criminal Court of the City of New York in 1995. In 1998, she was named Acting Justice of the State Supreme Court for the 2nd Judicial District.
In 2002, she was elected to the Kings County Supreme Court as a justice.
Judge DiMango is one of three judges on Judge Judy Sheindlin's panel court show Hot Bench, which premiered in September 2014.
In a New Yorker article about Kalief Browder, a 16-year-old who spent over three years in Rikers Island awaiting trial, she is mentioned.
DiMango was the presiding judge when Browder was released on his 31st court appearance, according to the article. She's also worked on a number of high-profile cases, including murders and other crimes against children, as well as hate crimes.
Education
DiMango, a Brooklyn native, graduated from Brooklyn College of the City University of New York with a bachelor's degree in science and a master's degree in arts from Columbia University Teachers College. She graduated from St. John's University School of Law with a Juris Doctor degree.
Patricia DiMango Husband
Is Patricia DiMango married? She wears a ring on her ring finger suggesting that she is married. Her husband is still a mystery to her curious fans. We are keeping tabs and we will update this section once we have more details regarding her marital life.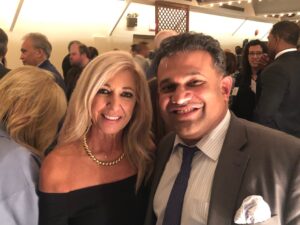 Patricia DiMango Net Worth
Judge Patricia DiMango has a net worth of around $4 million as of 2022. She has accrued her net worth from her long and lucrative career as a TV personality and a real-life Judge.
As she progresses in her career, her net worth is projected to rise.
| | | |
| --- | --- | --- |
| Year | 2022 | 2023 |
| Judge Patricia DiMango Salary | $244 thousand | $250 thousand |
| Judge Patricia DiMango Net Worth | $4.5 million | $5.9 million |
Patricia DiMango Salary
Judge DiMango receives an annual salary of $244 thousand. She is the highest-paid among her co-judges. DiMango is a retired justice of the Supreme Court of Kings County, New York and television personality. She currently stars as one of three judges along with Judge Tanya Acker, Judge Michael Corriero and court room bailiff Sonia Montejano on the panel based reality court show Hot Bench.
Patricia DiMango Age
Judge Patricia DiMango is 69 years of age as of 2022. She was born in 1953, in Brooklyn, New York, United States.
She has been celebrating her birthday every year together with her family and friends. We are keeping tabs on Judge Patricia's age and will update this section with more information about her date of birth once available.