Tom Mele – Jillian Mele's Father
Tom Mele is an American celebrity father famously known for being the father of Jillian Mele, an American news anchor and reporter who is best known for serving as co-host on Fox & Friends First from March 2017 to October 2021.
Tom Mele Obituary
Tom's obituary is not publicly available publicly.
Tom Mele Wife
Mele was married to his wife Roseanne Zlemek Mele. Zlemek was born on August 18, 1959 and passed on peacefully on November 9, 2011, aged 52 years.
Tom Mele Daughter
Jillian Mele (born September 17, 1982) is an American news anchor and reporter who was a co-host on Fox & Friends First from March 2017 to October 2021. She began reporting for WPVI 6ABC in Philadelphia in January 2022.
Mele earned a B.A. in arts and communication from La Salle University in Philadelphia in 2005. She went on to work as a sports anchor in Presque Isle, Maine, and at WIVT-TV in Binghamton, New York, after graduating from high school. In 2007, she joined NBC 10 in Philadelphia, Pennsylvania, where she won an Emmy for her work on an Olympics show.
In 2014, she accepted a position with NBC Sports Philadelphia, where she co-hosted Breakfast on Broad, a morning sports talk show for which she received another Emmy, and Endgame, a Philadelphia Eagles post-game program.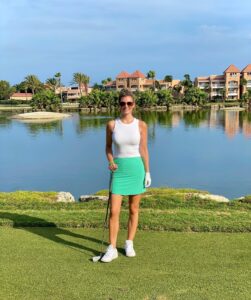 Mele joined Fox News in March 2017 as co-anchor of Fox & Friends First and as a headlines reporter for Fox & Friends until October 2021. Mele announced her departure from Fox News on October 29, 2021, to return to La Salle University to pursue a Master's Degree. Mele stated on her departure, "It's time to focus on my personal life." Mele is a student at La Salle University.
Jillian Mele became a member of the Action News family in January 2022. She is a Glenside, Pa. native who is excited to return home and share stories that have an impact on the community where she grew up.
Jillian worked as a network reporter and anchor in New York City for the last four and a half years, covering events across the country.
She was on the ground hours after the tragic Las Vegas shooting, covered Hurricanes Dorian and Irma live on location, and covered the 2019 World Series from start to finish while following the teams on the road. She even reported live from the Parkway on the Eagles' Super Bowl Parade!
Jillian has written extensively about the 2020 Presidential Election, COVID-19, and the impact it will have on small business owners across the country. In fact, it was her coverage of the pandemic and interviews with business owners that prompted her to pursue an MBA from LaSalle University in Philadelphia.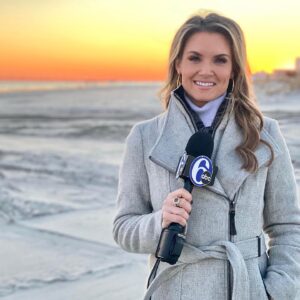 Jillian was curious about the inner workings of our economy and how it affects each of us.
Jillian had the honor of interviewing WWII veteran, hero, and D-Day survivor Ray Lambert while in New York. Ray, like many of his generation, rarely spoke of his wartime experiences.
Jillian considers the fact that he shared his experience with her to be one of her greatest honors, and she treasures that interview.