Sam Bankman-Fried Bio
Samuel Bankman-Fried (born March 6, 1992), also known as SBF, is an American entrepreneur, investor, and the founder and former CEO of the cryptocurrency exchanges FTX, FTX.US, and Alameda Research.
In late 2022, FTX experienced a crisis, which resulted in the collapse of FTX's native cryptocurrency, FTT. In the midst of the crisis, Bankman-Fried announced the closure of Alameda Research and resigned as CEO of FTX, which filed for Chapter 11 bankruptcy.
The net worth of Bankman-Fried peaked at $26 billion. He was estimated to have a net worth of $10.5 billion in October 2022.
However, his net worth was estimated to have dropped 94% in a day to $991.5 million on November 8, 2022, amid FTX's solvency crisis, according to the Bloomberg Billionaires Index, the largest one-day drop in the index's history.
The Bloomberg Billionaires Index determined that Bankman-Fried had no material wealth as of November 11, 2022.
Bankman-Fried was a major donor to Democratic Party candidates before his wealth dwindled in November 2022.
He was the second-largest individual donor to Joe Biden in the 2020 presidential election, personally donating $5.2 million, and he donated $40 million during the 2022 U.S. midterm elections, mostly to Democratic candidates.
Sam Bankman-Fried Net Worth 2022/23
Samuel Bankman-Fried, also known by his initials SBF, had an estimated net worth of over $10 billion as of 2022.
Even as his cryptocurrency empire began to crumble, Sam Bankman-Fried awoke on Monday as a billionaire. By Friday, his fortune had been completely depleted.
According to Bloomberg net worth calculations, Bankman-Fried was worth around $16 billion at the start of the week.
However, when his cryptocurrency exchange, FTX, went bankrupt, the value of his assets was reduced to zero in what Bloomberg called "one of history's greatest-ever destructions of wealth."
FTX declared bankruptcy on Friday, and Bankman-Fried, also known as SBF, resigned as CEO.
This spring, the 30-year-old entrepreneur's net worth, which was largely based on digital assets, peaked at around $26 billion.
As crypto prices plummeted over the summer, Bankman-Fried emerged as a white knight for the sector, using his FTX exchange and its sister hedge fund, Alameda, to secure lines of credit for crypto companies like BlockFi and Voyager that were on the verge of failure.
In July, he told Reuters that he and FTX still had a "few billion" on hand to help other firms and stabilize the industry.
Bankman-Fried owns roughly 70% of FTX's US operations, which the index now considers to be essentially worthless.
His stake in online brokerage Robinhood, which was previously valued at more than $500 million, was removed from Bloomberg's calculation after news reports indicated that it was held through Alameda and may have been used as collateral for loans.
Bankman-Fried, an adherent of "effective altruism," has sought to make as much money as possible in order to give it away. However, the fate of his charitable efforts is now in doubt.
The entire staff of the FTX Future Fund, which claims to have committed $160 million in grants, publicly resigned on Thursday.
The five-person team stated in a statement that they "have fundamental doubts about the legitimacy and integrity of the business operations that were funding the FTX Foundation and the Future Fund."
Sam Bankman-Fried Age
Sam Bankman is 30 years old as of 2022, he was born on March 6, 1992, in Stanford, California, the United States. He normally celebrates his birthday with his family and close friends every year on March 6. His zodiac sign is Pisces.
| | | |
| --- | --- | --- |
| Year | 2022 | 2023 |
| Sam Bankman-Fried Age | 30 years | 31 years |
Sam Bankman-Fried Parents
SBF is the son of Joseph Bankman (father) and Barbara Fried (mother). He has a brother called Gabe Bankman-Fried.
His father, Joseph Bankman (born August 15, 1955) is a lawyer from the United States who is currently the Ralph M. Parsons Professor of Law and Business at Stanford Law School.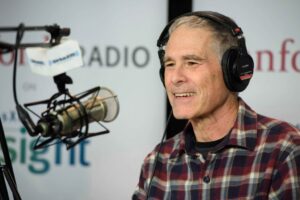 In 1977, he received a BA from the University of California, Berkeley, and in 1980, he received a JD from Yale Law School.
He is regarded as a leading tax law scholar and the author of two tax casebooks, including Federal Income Taxation.
In 2004, he and his colleagues developed a proposal for a California program called ReadyReturn, in which citizens' tax returns were pre-filled and only needed to be corrected by the users.
The program was defeated by one vote in the California legislature, reportedly due to lobbying efforts by tax software company Intuit.
In addition, he and fellow professor Pamela Karlan co-host the Stanford Legal podcast.
Bankman is also famously known as the father of Sam Bankman-Fried, the founder and former CEO of the FTX cryptocurrency exchange until its collapse in November 2022 amid allegations of fraud.
Bankman was involved in FTX, including raising funds for the company prior to its failure.
His mother, Barbara Helen Fried (born November 10, 1951) is a Stanford Law School professor and the William W. and Gertrude H. Saunders Professor of Law.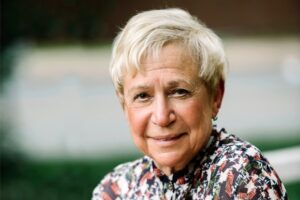 Joseph Bankman Net Worth 2023
Joseph Bankman has a net worth of $27 million dollars as of 2023. He has accumulated his net worth with the versatility he has shown in each field he has worked in.
His main source of earnings comes from his career as a businessman and a successful politician.
| | |
| --- | --- |
| Year | Net Worth |
| 2023 | $27 Million |
| 2022 | $26 Million |
| 2021 | $25 Million |
| 2020 | $24 Million |
| 2019 | $23 Million |
Barbara Fried Net Worth 2022
Barbara Fried is estimated to have a net worth of $3.8 million dollars at present.
She has accumulated her net worth with the versatility she has shown in each field she has worked in.
Her main source of earnings is her career as a lawyer. As she progresses in her career, her net worth is projected to rise.
| | |
| --- | --- |
| Year | Net Worth |
| 2022 | $3.8 Million |
| 2021 | $2.5 Million |
| 2020 | $2.3 Million |
| 2019 | $1.8 Million |
| 2018 | $1.5 Million |
Fried joined the Stanford Law School faculty in 1987 after working for the law firm Paul, Weiss, Rifkind, Wharton & Garrison from 1984 to 1987.
Fried previously worked as a judicial law clerk for J. Edward Lumbard, Senior Judge of the United States Court of Appeals for the Second Circuit, from 1983 to 1984.
She earned a B.A. in English & American Literature magna cum laude from Harvard College in 1977, an M.A. in Literature from Harvard University in 1980, and a J.D. from Harvard Law School in 1983.
Barbara Fried has written about Peter Singer and effective altruism. She has researched contractualism, libertarianism, and utilitarianism.
She is a co-founder of the political fundraising organization Mind the Gap, which supports Democratic Party candidates and voter registration drives.
Sam Bankman-Fried Girlfriend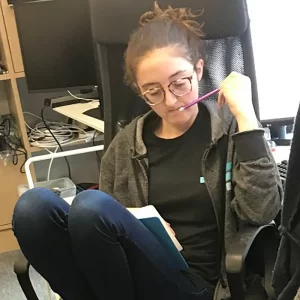 Caroline Ellison is the ex-girlfriend of Sam. The pair was in an on-and-off romantic relationship. They are no longer together as of November 2022.
Caroline Ellison, the 28-year-old CEO of doomed crypto firm Alameda Research, is under fire not only for the company's multibillion-dollar collapse, but also for rumors that she is the ex-girlfriend of disgraced FTX founder Sam Bankman-Fried.
According to CoinDesk, Ellison and Bankman-Fried were part of a "cabal of roommates" based in a "luxury penthouse" in the Bahamas that was behind the machinations at FTX and Alameda. Alameda was one of approximately 130 FTX Group affiliates that filed for Chapter 11 bankruptcy protection last week.
Bankman-housemates Fried's are reportedly former classmates at Massachusetts Institute of Technology and coworkers at the quantitative trading firm Jane Street.
The inner circle's relationships were not strictly business; members of the inner circle "are, or used to be, paired up in romantic relationships with each other," according to the report.
Ellison and Bankman-Fried dated on occasion while running the now-bankrupt cryptocurrency empire, the value of which dropped from an estimated $32 billion at its peak to effectively zero after a rapid decline.
Ellison, a native of Boston, graduated from Stanford University and worked as a trader at Jane Street before joining FTX and Alameda.
With the firm in disarray, social media users combed through her old interviews, including a now-viral podcast appearance from July 2020, in which Ellison described her childhood obsession with Harry Potter books and her love of LARPing — a game in which participants dress up as and portray fictional characters.
Current and former FTX and Alameda employees told CoinDesk that Bankman-Fried and his circle of friends effectively ran wild, with little oversight and major conflicts of interest that alarmed workers.
Other "roommates" in the Bahamas besides Ellison and Bankman-Fried included FTX co-founder and Chief Technology Officer Gary Wang and FTX Director of Engineering Nishad Singh.
The employees also claimed they were kept in the dark about what was going on at the top levels of the cryptocurrency firms as they approached bankruptcy.
Caroline Ellison Age
Caroline Ellison is 28 years old as of 2022, she was born on September 18, 1994, in Virginia, the United States as Caroline Ellison.
She celebrates her birthday every year with her family and close friends, her zodiac sign is Virgo.
| | | |
| --- | --- | --- |
| Year | 2022 | 2023 |
| Caroline Ellison Age | 28 years | 29 years |
Caroline Ellison Net Worth
Caroline Ellison is estimated to have a net worth of $182.8 million dollars stacked in offshore accounts.
She has accumulated her net worth with the versatility she has shown in each field she has worked in.
Her main source of earnings is her career as a crypto trader. As she progresses in her career, her net worth is projected to rise.
| | |
| --- | --- |
| Year | Net Worth |
| 2022 | $182.8 Million |
| 2021 | $152.5 Million |
| 2020 | $122.3 Million |
| 2019 | $151.8 Million |
| 2018 | $101.5 Million |